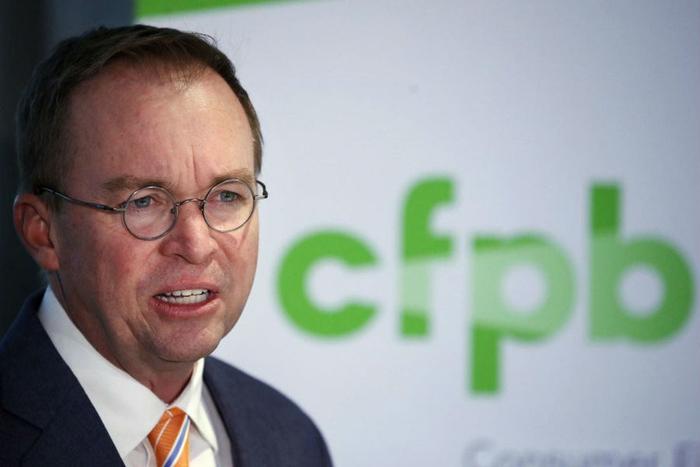 Expressing concern over the rising tide of student loan debt is something you might expect from a high-ranking official at the Consumer Financial Protection Bureau (CFPB). However, the fact that the sentiment is coming from Mick Mulvaney has some critics raising their eyebrows.
In a statement to CNBC on Tuesday, Mulvaney said that he holds financial and "moral" concerns that some college students "don't pay as much attention about paying [their] loan back."
"If we teach an entire generation of people that the first major loan they take out, they don't have to pay back, I'm worried about the long-term impact of that," Mulvaney said.
Mulvaney's track record
The CFPB has come under massive scrutiny from consumer advocates, worker advocates, and regulators under Mulvaney's leadership. As a staunch opponent of the agency during his time as a congressman, he often remarked that the CFPB had too much power; he even pushed to have it dismantled during the Obama administration.
Upon becoming acting director in 2017, Mulvaney asked Congress to reduce the agency's power -- a move that caught the ire of both regulators and consumer advocates.
"To summarize Mick Mulvaney's message to Congress, let's take away the consumer bureau's independence and then make it harder for it to do its job," Mike Litt, consumer campaign director of U.S. PIRG, said at the time.
Mulvaney's rough handling of an agency whose primary mission is to protect consumers from predatory business and loan practices is the primary point of contention when considering his statements on student loans -- although many would point out that he puts more of the onus of responsibility for students loans on those taking them out.
In a recent statement to CNBC, Mulvaney said he would not describe student loans as a brewing crisis, although he did say that some changes are needed.