---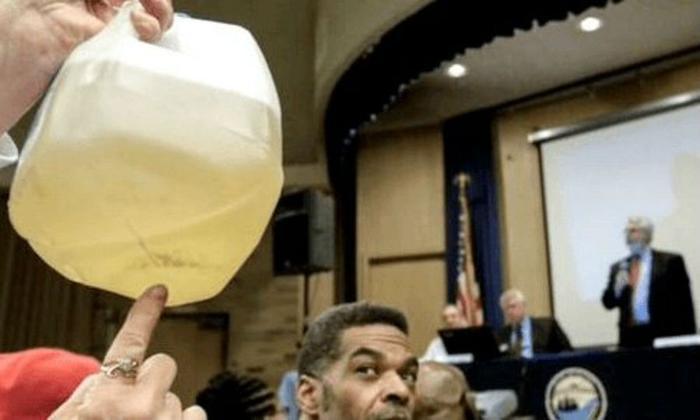 The impact of Flint, Michigan's water crisis is spreading beyond the borders of that state. Consumers in other communities across America are beginning to question the safety of the water that comes from their taps.
Residents of Flint began reporting an odd taste and smell from their water in 2014, when changes were made to the source of the city's water. The water, it turns out, was supplied through lead pipes and, as a result, the water contained elevated levels of the toxic substance.
It's turned into a major scandal in the state and this week Michigan Attorney General Bill Schuette launched an investigation, naming former prosecutor Todd Flood as Special Counsel. Schuette said retired Detroit FBI chief Andrew Arena will also determine whether any Michigan laws were violated in the process that created a major public health crisis for Flint residents.
"We will do our job thoroughly and let the chips fall where they may," Schuette said in a statement. "I have every confidence in Todd Flood, Andrew Arena and our team to work with me on this independent investigation. This investigation is about beginning the road back, to rebuild, regain and restore trust in government."
Governor faces lawsuit
Meanwhile, Michigan Governor Rick Snyder and the state government face lawsuits in connection with the crisis. A coalition of local citizens and national groups filed suit seeking federal court intervention to secure access to safe drinking water in Flint. The suit alleges violations of the federal Safe Drinking Water Act.
Clean water activists worry that the Flint crisis is just the tip of a very dangerous environmental iceberg. They point to a 2015 Environmental Protection Agency (EPA) report by the agency's Lead and Copper Rule Working Group that warned many communities across the country are served by aging lead water pipes.
The report specifically recommended that the EPA revise the Lead and Copper Rule (LCR) to, among other things, "require proactive lead service line (LSL) replacement programs, which set replacement goals, effectively engage customers in implementing those goals, and provide improved access to information about LSLs," instead of the current practice of responding only after a case where lead levels exceed legal limits.
Major infrastructure commitment
That, of course, would require a major infrastructure commitment, and cost-cutting measures in Flint are blamed for that city's public health crisis.
Writing on the group's website, Clean Water Action Campaigns Director Lynn Thorp says the crisis in Flint appears to be a textbook example of how not to proceed.
"Over 100,000 people are unable to use their tap water," Thorp writes. "Flint already had high levels of lead-poisoned children. Now those numbers have doubled. A Legionnaire's disease outbreak may well be related. All because officials put the bottom-line first."
As we reported in September, there was a bi-partisan bill introduced in Congress to upgrade water system infrastructure, but it never made it into law.
For concerned consumers, a rational approach might be to ask municipal officials about the condition of local water service lines and whether any of them contain lead.
Our story late last year on water filters also has information about places to get your water tested. You'll find it here.
---