---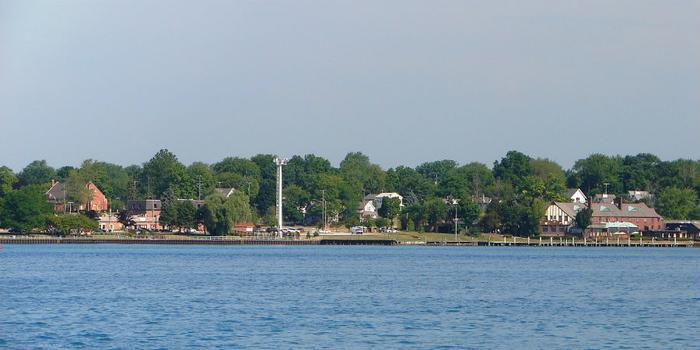 When Canadian oil producers proposed the XL Pipeline to move oil across the United States, Republicans generally supported it while Democrats, who ultimately prevailed, opposed it.
Fast forward to this month, when Michigan's Republican attorney general, Bill Schuette, told the U.S. State Department that Michigan is opposed to a proposal to move Canadian oil across the state.
Admittedly, the circumstances are a bit different. For starters, the pipeline in question is 98 years old and runs along the bottom of the St. Clair River between Ontario and Michigan. That river empties into the Detroit River, which then makes its way to Lake Erie.
"As Attorney General of the State of Michigan, one of my highest priorities is protecting the Great Lakes, our most precious natural resources. The Great Lakes literally define our state and are the lifeblood of our environment and economy," Schuette wrote in a letter to U.S. Secretary of State John Kerry.
Schuette said very little is known about how they constructed pipelines back in 1918. He also noted that there has been no independent verification of the current pipeline condition, and whether it would be up to the task of transporting crude oil through environmentally-sensitive areas.
The Flint factor
It should be noted that Michigan is currently dealing with a rather large environmental problem. In the city of Flint, the water supply is being transported through lead pipes, contaminating the city's drinking water.
After the city switched its drinking water supply to the Flint River in 2014, the corrosive water caused lead from the pipes to leach into the water supply, creating a public health crisis with enormous political fallout.
When the proposal to allow crude oil to be moved through an aging pipeline was set in motion, it likely set off alarm bells among the state's office holders. Schuette says the proposal carries "significant, unnecessary risks" to public health and the environment.
"There is no available evidence that these two pipelines have ever transported significant quantities of crude oil or are needed for that purpose now," Schuette said.
---