---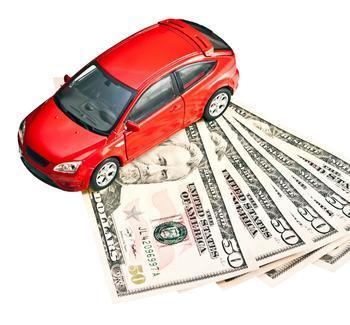 Michigan, Montana, and New Jersey are the three most expensive states to insure a car, according to a new survey. Louisiana and Oklahoma round out the top five, with the District of Columbia, California, Florida, Maryland, and Rhode Island next.
On the other end of the chart, Maine had the cheapest average rates, edging out Ohio and Wisconsin in the Insure.com tally. 
These are just averages, of course, and individual rates may vary widely based on your driving record, credit rating, neighborhood, type of car, and other factors.
Nationwide, Insure.com found that the national average rate was $1,325, up about $15 from last year. Average rates ranged from $2,738 in Michigan to just $808 in Maine.
Why the difference? Factors influencing rates from one state to another include traffic, crime rates, the percentage of uninsured drivers, crime rates, and the number of insurance companies competing for business.
More aggressive regulators
Also, some states are much more aggressive at policing insurance rates than others. In California, for example, insurance rates have risen much more slowly -- not at all some years -- than other states. The Consumer Federation of America says it's because of a voter-passed initiative that requires the state to more tightly regulate rates.  
Some states place a higher value on medical coverage than others. An example is top-ranked Michigan, where the high rates are blamed on the state's requirement that consumers buy unlimited, lifetime medical benefits as part of their policy. This costs individual consumers but, in theory anyway, holds down taxpayers' expense to cover seriously injured motorists.
In Florida, by contrast, drivers must only carry $10,000 worth of personal injury protection -- hardly enough to cover even minor injuries. 
In Montana, the nation's second-highest average rate is blamed on the state's wide open spaces and lonely roads. The Insurance Institute for Highway Safety says the state has the highest fatality rate in the country -- 22.6 deaths per 100,000 people, twice the national average. 
New Jersey's high rates, on the other hand, are blamed on the state's population density, the highest in the nation. With so many drivers in a relatively small space, the chance of having an accident is higher. But thanks to the congestion, speeds aren't as high as in Montana, which keeps the fatality rate down. 
Like Michigan, New Jersey also requires a lot of personal injury protection. Drivers must carry a minimum of $250,000, second only to Michigan.
And then, since this is New Jersey we're talking about, there's the little matter of fraud. High levels of personal injury fraud cost everyone money.
As for Maine, the low premiums are due mostly to the state's rural nature, Insure.com found. Traffic congestion's not that bad, and the weather is cold but lacks the tornadoes and hurricanes that drive up costs in many other states.  
---