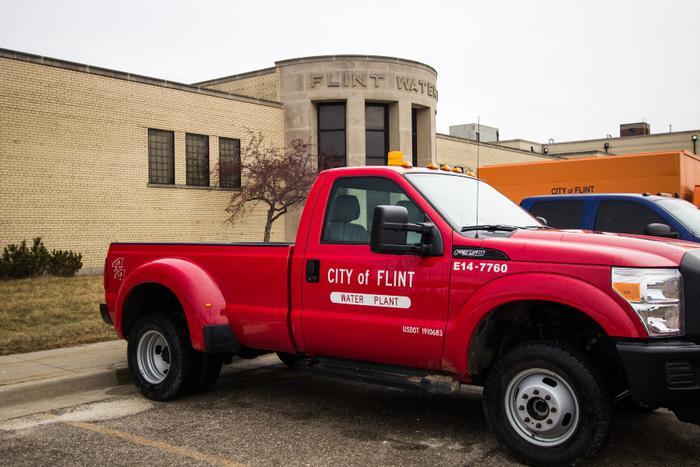 After five years, the state of Michigan is reportedly prepared to offer a $600 million settlement to the city of Flint to resolve the state's civil responsibility for a water crisis caused by lead contamination.
The Wall Street Journal cites sources familiar with the issue as saying the state will announce the settlement within days.
The water crisis captured headlines in 2015 after water tests began to show abnormally high levels of lead in the city's drinking water. Investigations followed, and it was eventually determined that state-appointed officials helped the Michigan city change the source of its water supply to save money.
But the investigation also showed that the new water source required treatment that it did not receive. As a result, investigators said lead leached from old pipes into the water coming into residents' homes.
Lead levels in children doubled
Medical tests on the city's children showed a spike in the presence of lead in their blood, rising from 2.4 percent to 4.9 percent. The city's low-income neighborhoods appeared to be the hardest hit.
The Journal report says most of the money from the settlement -- about 80 percent -- will go to Flint residents who were under 18 between April 25, 2014, and July 31, 2016. It's estimated that the number could be as low as 7,500 and as high as 20,000. Thousands of older residents may also be eligible.
Health officials around the country point to the Flint water crisis as only the tip of a dangerous iceberg. A 2019 report by corrosion experts identified America's aging water infrastructure as a pressing and costly threat to public health. The researchers urged water utilities in the U.S. to take immediate action.
The threat of corrosion
The report from NACE International, a nonprofit association that specializes in the study of corrosion, enlisted more than 1,300 corrosion experts to compile the report. It said corrosion in water lines that provide drinking water to millions of American homes is exposing consumers to unhealthy levels of lead and other contaminants.
The Flint settlement, should it be announced, would likely not be the end of the legal liability story. Many residents of the city have filed lawsuits against a number of public and private entities that are accused of being negligent in protecting the city's drinking water.
To resolve the immediate crisis, Flint switched back to getting its water supply from Detroit and began replacing its antiquated lead service lines.