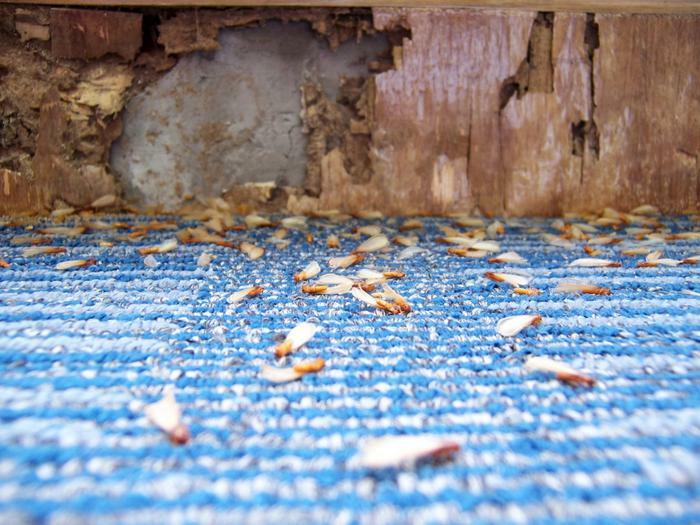 While it's not exactly an honor that a city is going to splash on a billboard as you enter town, Miami, Los Angeles, Tampa, Washington D.C., and Atlanta lead the way in Orkin Pest Control's annual Top 50 Termite Cities list. 
Columbia, SC isn't likely to promote its ranking either -- unless it's trying to get a pest control company to move and set up shop there. It made the largest leap this year, moving up eight spots from 2020. Waco, Wichita, and Austin are all newcomers to the list and hold spots 40, 46, and 47, respectively.
Weather and location are big factors
The just-released list is based on both residential and commercial treatment data from the metro areas where Orkin performed the most first-time customer termite treatments from February 1, 2020 – January 31, 2021. Many of the cities on the list are predisposed to these pests because of where they're located.
"Weather conditions directly impact termite swarms," said Glen Ramsey, Orkin entomologist, in a press release. "Most subterranean termites swarm in the spring and summer, while drywood termites typically swarm in the late summer and fall."
Why are cities a favorite? "Termites swarm when they are looking for moisture and food, and with fewer dead trees to invade in urban areas, termites will move to residential areas for food and moisture," Ramsey said.
A quick termite check-up
As we head into spring, home and property owners will want to take a closer look into their termite situation. Ramsey recommends that the first thing property owners should look into are termites residing in wooden structures, such as porches and decks that are directly touching the ground. Firewood leaning against the house, areas of damp soil, and dead trees or other landscaping near the house may also be problematic areas. 
The signs of a termite infestation to look for include:
A temporary swarm of termites in your home, in the soil, or around the exterior of the house;

Cracked or bubbling paint;

Wood that sounds hollow when tapped;

Mud tubes on the interior or exterior of walls or wooden beams;

Discarded wings from swarmers; and

Sightings of termite droppings in or near the house.
Hiring a pest control service
If you encounter any of those signs, then it might be a good time to call a pest control company to verify the situation. In preparing a consumer guide on pest control, ConsumerAffairs' Research Team takes your prep work a step further by breaking down pest control companies by unique situations. Things to consider include:
Rodents: Some pest control companies work on ridding spaces of rodents like rats and mice. These companies may not have specialized solutions for dealing with insects (like sprays, chemicals, etc.), but they do have specialized knowledge for ridding of animals (e.g. with traps, steel wool, building maintenance, etc.).
Insects: Insect infestations are also a common problem that certain specialized pest control companies deal with. Companies that deal with insects often have specific sprays or poisons that can be sprayed to rid houses of bugs. They also have knowledge of using traps to attract and kill bugs, as well as different natural preventative methods families can take to ensure bugs do not reinfest a home.
Less common pests: Some pest control companies deal specifically with more specialized problems, such as bedbugs, raccoons, or termites. While some large, generalized pest control companies are well-versed in a homeowner's most concerning pests -- like ants, roaches, and mosquitoes -- more specialized companies can deal with problems that are rarer (like bed bugs) or regionalized (like scorpions).
Before signing up with a company, there are things you should consider. ConsumerAffairs has put together a list of those FAQs here.