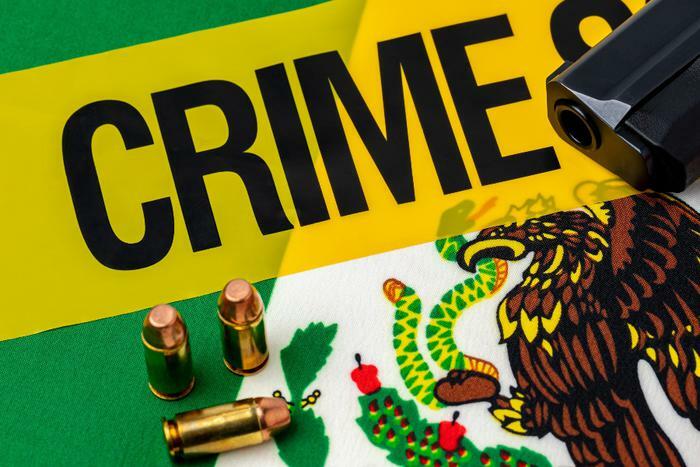 The Mexican government has filed a lawsuit blaming U.S. gun makers and suppliers for consciously and deliberately flooding the retail market with firearms that appeal to drug cartels. 
Mexico claims that 70% to 90% of all guns recovered at crime scenes in the country have been trafficked from the United States.
The suit's defendants include the six U.S.-based manufacturers that produce guns that are most often recovered in Mexico -- Smith & Wesson, Beretta, Century Arms, Colt, Glock, and Ruger. Another manufacturer defendant is Barrett, which manufactures a .50 caliber sniper rifle that the lawsuit calls "a weapon of war prized by the drug cartels." There's also one firearm wholesaler named in the lawsuit -- Interstate Arms, a Boston-area wholesaler that Mexican officials claim is a reseller for all but one of the defendant manufacturers.
The claims are heavy
Mexico certainly doesn't pull any punches in the lawsuit, claiming that the guns produced by these manufacturers have endangered the country's citizens for years.
"For decades, the government and its citizens have been victimized by a deadly flood of military-style and other particularly lethal guns that flows from the U.S. across the border," the suit states, adding that the flow of guns into Mexico is "the foreseeable result of the defendants' deliberate actions and business practices."
The lawsuit alleges that the gun manufacturers "use reckless and corrupt gun dealers and dangerous and illegal sales practices that the cartels rely on to get their guns" and "design these guns to be easily modified to fire automatically and to be readily transferable on the criminal market in Mexico."
The firearms association pushes back
The National Shooting Sports Foundation (NSSF), a gun industry trade association, wasted no time in responding to the lawsuit. In a statement, it said it rejects Mexico's allegations that U.S. firearm manufacturers were complicit in any irresponsible business practices. 
"These allegations are baseless. The Mexican government is responsible for the rampant crime and corruption within their own borders," said Lawrence G. Keane, NSSF Senior Vice President and General Counsel. 
"Mexico's criminal activity is a direct result of the illicit drug trade, human trafficking and organized crime cartels that plague Mexico's citizens. It is these cartels that criminally misuse firearms illegally imported into Mexico or stolen from the Mexican military and law enforcement. Rather than seeking to scapegoat law-abiding American businesses, Mexican authorities must focus their efforts on bringing the cartels to justice. The Mexican government, which receives considerable aid from U.S. taxpayers, is solely responsible for enforcing its laws – including the country's strict gun control laws – within their own borders."