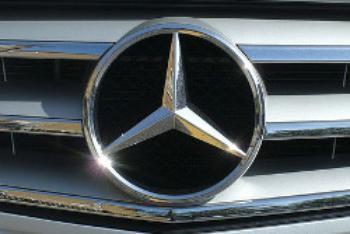 Mercedes-Benz USA (MBUSA) is recalling 1,957 of the following vehicles:
Model year 2019 C300 Cabrios, C300A Cabrio 4MATICs, C300 Coupes, C300 Coupe 4MATICs, C300s, C300 4MATICs, C43 AMG Cabrio 4MATICs, C43 AMG Coupe 4MATICs, C43 AMG 4MATICs, C63 AMG Cabrios, C63S AMG Cabrios, C63 AMG Coupes, C63S AMG Coupes, C63 AMGs, C63S AMGs, CLS450s, CLS450 4MATICs, CLS53 AMG 4MATICs, E300s, E300 4MATICs, E450 Cabrios, E450 Cabrio 4MATICs, E450 Coupes, E450 Coupe 4MATICs, E450 Wagon 4MATICs, E450 4MATICs, E53 AMG Cabrio 4MATICs, E53 AMG Coupe 4MATICs, E53 AMG 4MATICs, E63S AMG 4MATICs, E63S AMG Wagon 4MATICs, S450s, S450 4MATICs, S560 Cabrios, S560 Coupe 4MATICs, S560s, S560 4MATICs, S560 4MATIC Maybachs, S63 AMG Cabrio 4MATICs, S63 AMG Coupe 4MATICs, S63 AMG 4MATICs, S65 AMG Cabrios, S65 AMGs & AMG GT53 Coupe 4MATICs, and
Model year 2020 GLC300 Coupe 4MATICs, GLE350 4MATICs, & GLE450 4MATICs.
All of the recalled vehicles are equipped with the Driver Assistance Package.
A software error in the radar sensor control unit may impair the functionality of the Active Brake Assist.
An impaired Active Brake Assist may not automatically apply partial or full braking as expected, increasing the risk of a crash.
What to do
MBUSA will notify owners, and dealers will update the radar sensor control unit software free of charge.
The recall is expected to begin September 17, 2019.
Owners may contact MBUSA customer service at 1-800-367-6372.