---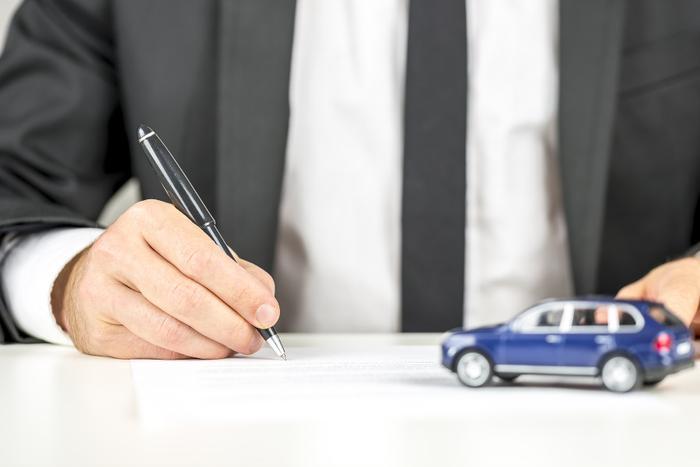 Buying a car isn't as simple as it used to be. Consumers face more choices than ever and the array of technology options can be daunting. But Mercedes-Benz and MINI seem to have found the key.
For the fifth straight year, the two brands have topped the J.D. Power sales satisfaction index, thanks partly to their skillful use of dedicated "product specialists" to help consumers understand what they're buying.
Among luxury brands, Infiniti placed second, up from fourth place last year. Jaguar slipped to third, followed by Lexus and Porsche. Below average were Cadillac, BMW, Audi, Volvo, Lincoln, Land Rover and Acura.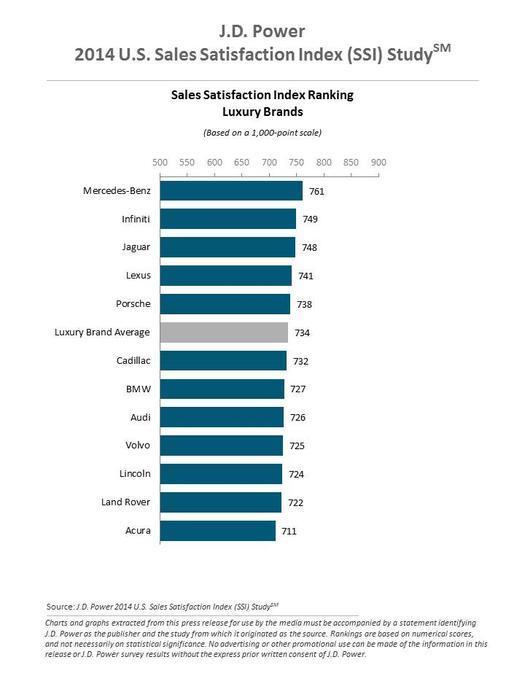 Buick was second in mass-market brands, followed by Chevrolet, GMC, Fiat, Toyota, Honda, Volkswagen, Hyundai and Ford, all scoring above average. Below average were Nissan, Chrysler, Subaru, Mazda, Scion, Kia, Jeep, Dodge, Ram and Mitsubishi.
Tech-heavy vehicles
The key to sales satisfaction seems to be providing plenty of assistance to consumers as they try to understand all the technology that's packed into today's cars.
"With such tech-heavy vehicles today, introducing product specialists into the sales process helps improve the delivery process and customer understanding of how to operate key features," said Chris Sutton, vice president of the automotive retail practice at J.D. Power.
"Dealerships need to be mindful when dividing a customer's time between a salesperson, product specialist, and the finance and insurance representative. That's a lot of customer touch points. Adding more time to the sales process usually has a negative effect on sales satisfaction; thus, dealers need to ensure an integrated approach that respects a customer's time," Sutton said.
Besides using product specialists to enhance the new-vehicle sales process, many dealers may also conduct second or follow-up sessions with buyers to reinforce feature understanding. Industrywide, 15 percent of customers indicate they worked with both a salesperson and a separate product specialist when shopping for their vehicle. This percentage is slightly higher among buyers of premium vehicles (19%) than among those purchasing non-premium vehicles (15%).
Regardless of segment, overall sales satisfaction is slightly higher among buyers who work with a product specialist than among those who work only with a salesperson (856 vs. 853, respectively, for premium; 809 vs. 806, respectively, for non-premium).
---