---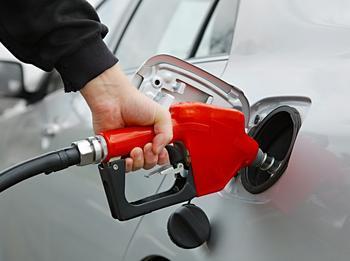 Gasoline prices are rising and have reached their highest level so far in 2016. But despite that, motorists hitting the road this Memorial Day weekend will encounter pump prices well below last year.
The national average price of self-serve regular is $2.30 a gallon, according to the AAA Fuel Gauge Survey. But at this time last year, it was 44 cents higher – $2.74 a gallon.
Gasoline prices have risen over the course of the late winter and early spring as they have each year, as refineries perform routine maintenance and switch over to production of summer gasoline blends. The rise has been slower this year, thanks to soft oil prices.
Oil prices have spiked a bit in recent weeks, due to production slowdowns in some oil producing nations. But industry analysts say any increase will likely be temporary since the world remains oversupplied with oil.
Peaking around Memorial Day
Prices normally peak around Memorial Day, the start of the summer driving season. AAA says drivers are likely to pay the least amount for gasoline since 2005 this year.
An estimated 38 million Americans will travel over the holiday weekend, which would be an increase of 700,000 compared to a year ago. Even more consumers are likely to travel by car, since long lines at the nation's busiest airports have discouraged air travel.
Here are the states where motorists will find the cheapest gasoline:
Mississippi ($2.06)
Texas ($2.07)
South Carolina ($2.08)
Arkansas ($2.08)
Missouri ($2.08)
Louisiana ($2.08)
Oklahoma ($2.10)
Alabama ($2.10)
New Jersey ($2.14)
Kansas ($2.15)
Here are the states where motorists will pay the most for gasoline:
California ($2.80)
Hawaii ($2.66)
Washington ($2.59)
Alaska ($2.58)
Michigan ($2.51)
Ohio ($2.51)
Nevada ($2.49)
Idaho ($2.45)
Illinois ($2.44)
New York ($2.43)
AAA reports this is the first time since last August that drivers in every state and Washington, D.C. are paying averages above $2 per gallon.
---