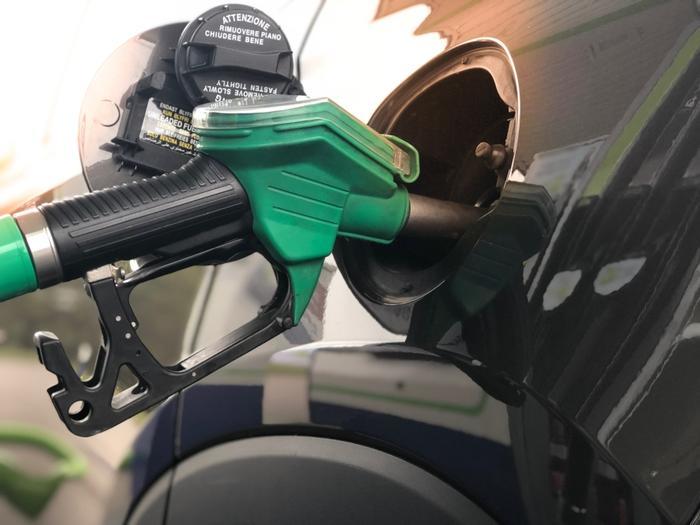 Consumers hitting the road for the Memorial Day weekend may find slightly lower gasoline prices than a week ago.
The AAA Fuel Gauge Survey shows the national average price of regular gas is $2.84, down nearly two cents from last Friday. That's more than 11 cents less than at this time a year ago.
The average price of premium is $3.41, down about two cents from last week. The average price of diesel fuel is $3.10, less than a penny more than a week ago.
Gasoline prices nationwide have moderated in the last few weeks because consumer demand has softened. At 228.7 million barrels, total gasoline inventories in the U.S. are 5.2 million barrels less than they were in mid-May 2018. A big drop in U.S. gasoline exports led to the increase, which AAA says may not last.
China trade a factor
Patrick DeHaan, head of petroleum analysis at GasBuddy, says he thinks consumers could see more declines at the gas pump in the weeks ahead.
"Typically, June features mostly downward movement thanks to refineries boosting supply, having completed their maintenance," DeHaan told ConsumerAffairs. "Obviously, we're watching the US-China trade deal. If there's a deal gas prices may rise, but for now things are mostly quiet and we are expecting more downward movement than upward."
One reason gasoline stocks have risen is the U.S. has imported a lot more gasoline than usual, doubling imports to 1.35 million barrels a day. Even so, AAA says increased gasoline stocks amid robust summer demand may help to keep prices at the pump from rising.
This week price movement state-to-state was minor. Some starts registered a small price increase while others saw a very small price decline.
The states with the most expensive regular gas
These states currently have the highest prices for regular gas, according to the AAA Fuel Gauge Survey:
California ($4.02)

Hawaii ($3.64)

Washington ($3.54)

Nevada ($3.48)

Alaska ($3.47)

Oregon ($3.43)

Idaho ($3.20)

Utah ($3.19)

Arizona ($3.14)

Pennsylvania ($3.00)
The states with the cheapest regular gas
The survey found these states currently have the lowest prices for regular gas:
Alabama ($2.45)

Louisiana ($2.45)

Mississippi ($2.45)

South Carolina ($2.48)

Arkansas ($2.50)

Tennessee ($2.54)

Missouri ($2.54)

Texas ($2.56)

Oklahoma ($2.57)

Virginia ($2.58)