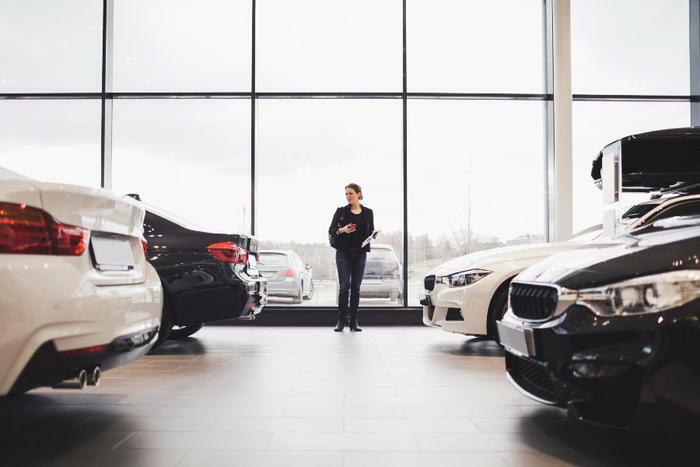 Memorial Day weekend is traditionally one of the biggest new car shopping times of the year. But in 2021, it might be a little different.
Dealers would love to sell you a car, but don't expect a lot of generous incentives -- and they may hold closer to the sticker price, or even ask more. That's because there's a shortage of new cars due to the continuing shortage of computer chips. It's a situation Kelley Blue Book calls "uncharted territory."
"Shoppers are expecting high prices and limited choices, and that's exactly what they're finding," said Vanessa Ton, senior industry intelligence manager at KBB. "But even with the tough buying conditions, Kelley Blue Book's data shows most consumers expect to push ahead with a purchase, even in a difficult and competitive marketplace."
KBB has done a little research and has found that consumers for the most part are aware of what they're up against, with 73% of people looking for a new car expecting to pay higher prices. 
Despite that, 60% of consumers in the market for a car said they are not planning to delay their vehicle purchase and may visit a dealer this weekend.
Sticking with their first choice
The shortage doesn't appear to be changing people's minds on what to buy, either. Despite high prices and limited selection, most consumers are not considering smaller or less expensive vehicles. Eighty-one percent said they've picked out what they want and are sticking to it.
"At this point, shoppers who can wait to buy a car probably should," said Matt DeLorenzo, senior managing editor for KBB. "But for those who can't afford to wait, it's more important than ever to shop smart."
Under current circumstances, there are some car buyers that dealers prefer over others. For example, because of the surging price of used cars, if you are trading in a three- to- five-year-old vehicle, dealers will try to get your business. For dealers, it's a double win. They not only sell a new car but gain a used car they can sell for a nice profit.
Cash is not king
If you plan on paying cash, keep that information to yourself until you've negotiated a deal. Financing packages are profitable for dealers and if you're paying cash, they'd much rather sell a vehicle that's in short supply to someone who is financing it.
The customer who may get the least amount of love from a car dealer right now is one who is paying cash and who has no trade-in.
Savvy consumers will do their research before visiting the dealership. And despite the tough market out there, DeLorenzo says bargain shoppers will still be able to find a few deals.