---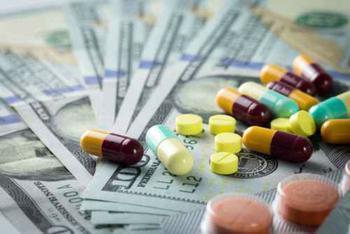 Another drug company has found itself under criticism by some members of Congress over the price of one of its drugs.
Lawmakers say Xtandi, a drug owned by Medivation Inc., and used to treat prostate cancer, costs $129,000 a year. That's four times the cost in Canada and three times as much as in Japan. The dozen lawmakers joined non-profit groups in signing a letter to the National Institutes of Heath (NIH), asking the health agency to hold public hearings.
It's not just that the price of the drug is unreasonably high, the lawmakers say. Adding insult to injury is the fact that Xtandi was developed at a U.S. university with U.S. government support. The letter argues that if NIH finds the price to be unreasonable, it can revoke Medivation's patent on the drug.
Americans paid for it
"When Americans pay for research that results in a safe and effective drug, an unreasonably high cost should not limit their access to it. New treatments are meaningless if patients cannot afford them," the lawmakers wrote in a letter to HHS Secretary Sylvia Burwell and NIH Director Francis Collins.
The letter was signed by lawmakers from both the House and Senate, including Reps. Lloyd Doggett (D-TX)and Peter Welch (D-VT), co-chairs of the Prescription Drug Taskforce, as well as Sen. Bernie Sanders (I-VT) and Sen. Elizabeth Warren (D-MA).
The letter calls for a public hearing that could lead to overriding the patent on Xtandi to make the drug available as a generic. According to the lawmakers, the law allows NIH to take this step if federal funds were used in a drug's development and the pharmaceutical company is demanding an unreasonably high price.
Developed at UCLA
Researchers at UCLA developed Xtandi, using taxpayer-supported research grants from the U.S. Army and NIH. Despite that, the drug sells in the U.S. for a lot more than in other countries.
"We do not think that charging U.S. residents more than anyone else in the world meets the obligation to make the invention available to U.S. residents on reasonable terms," the lawmakers wrote.
"When Americans pay for research that results in a pharmaceutical, that drug should be available at a reasonable price," said Doggett, ranking member of the Subcommittee on Human Resources of the House Ways and Means Committee and co-chair of the House Democratic Caucus Prescription Drug Task Force.
Doggett says the Obama Administration has indicated a willingness to use its existing authority to address unreasonable drug costs on a case-by-case basis. He says it should do so now with Xtandi.
"An unaffordable drug is 100% ineffective," he said. "Americans shouldn't have to choose between their lives and their livelihoods on this and many other outrageously priced medications."
In December, the Senate Special Committee on Aging conducted a hearing on drug prices, focusing specifically on four pharmaceutical companies: Valeant Pharmaceuticals, Turing Pharmaceuticals, Retrophin Inc, and Rodelis Therapeutics. All four owned drugs that had significantly spiked in price.  
---