---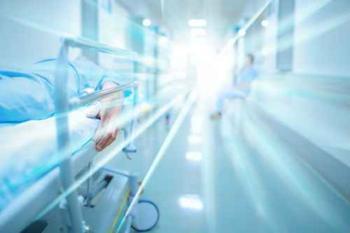 When you go into the hospital, you trust the medical staff will do everything in its power to make sure you leave alive.
But Johns Hopkins researchers calculate that more than 250,000 people in the U.S. die each year because of medical errors. The researchers say it is difficult to know for sure, however, because the Centers for Disease Control and Prevention (CDC) does not have a category for "medical errors" on death certificates.
If the researchers are correct, mistakes made by health care professionals would be among the most common causes of death. The CDC's third leading cause of death, respiratory disease, kills a far fewer 150,000 per year.
The problem, says Dr. Martin Makary, professor of surgery at the Johns Hopkins University School of Medicine, is medical mistakes have never been recognized in a standardized way of collecting statistics.
"The medical coding system was designed to maximize billing for physician services, not to collect national health statistics, as it is currently being used," Makary said.
How do they know?
But if that's true, how can the Hopkins researchers claim that medical mistakes kill a quarter million people each year?
The researchers say they looked closely at four different studies of the medical death rate from 2000 to 2008. Using hospital admission rates, they concluded that 251,454 deaths were caused by a medical error, translating into 9.5% of all U.S. deaths.
That would make medical mistakes the third leading cause of death in the U.S., behind heart disease and cancer.
Previous warnings
The Johns Hopkins researchers are not exactly the first to suggest medical mistakes are a significant health and safety issue. ConsumerAffairs, in fact, has a Hospital Errors and Patient Safety category for articles we've written on the topic over the years.
A study as far back as 2004 projected at least 200,000 annual deaths from medical errors. In 1999, when in-hospital deaths were estimated to be half that, the Institute of Medicine called medical error deaths a national epidemic.
Makary says there is a very practical reason to begin acknowledging, and counting, deaths related to medical errors. Cause of deaths statistics, he says, set public health priorities.
"Right now, cancer and heart disease get a ton of attention, but since medical errors don't appear on the list, the problem doesn't get the funding and attention it deserves," Makary said.
The researchers say most deaths caused by medical errors are not due to the quality or skill of medical personnel. Rather, they suggest poorly designed and inefficient health care systems are a threat to patient health and safety.
---