---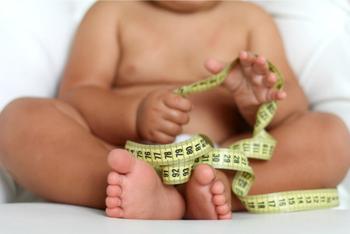 Childhood obesity is a growing problem in the U.S., and a new study from the University of Sydney's School of Public Health shows that the parents of obese children could be paying for it in medical bills.
Researchers found that obese children between the ages of two and five are 2-3 times more likely to be admitted to a hospital. Additionally, parents and guardians will need to pay 60% more to cover healthcare costs.
"Childhood obesity is a serious public health issue, and is becoming an increasing problem in children under five years old. . . In addition to the health impacts of childhood obesity, there are major economic impacts, which may occur earlier than previously thought," said Alison Hayes, lead researcher of the study.
Lifelong problems
The study analyzed healthcare use for 350 children, including all doctor and specialist visits, medical tests, diagnostics, prescriptions, and other medical costs. They found that obese children were not only admitted more often, but paid a heftier price when all was said and done. The most common issues that plagued obese children included respiratory disorders and diseases of the ear, nose, mouth, and throat.
While worldwide obesity statistics for children are at roughly 7%, the researchers point out that countries like the United States, United Kingdom, and Australia have much higher numbers of obese children -- with some estimates showing as high as 23%. They caution that this early form of obesity can lead to lifelong problems.
"We know that children who are obese in early childhood are more likely to be obese in later childhood, adolescence and adulthood, which can lead to serious chronic diseases that have a huge impact on our health care system," said Hayes.
Keeping costs down
The researchers say that their results point to the need for early prevention strategies that can help curb the onset of obesity and keep costs down.
"Our results are important for health care funders and policy makers because preventing obesity in the early childhood years may be a cost-effective way to tackle the obesity crisis, improve the nation's health and reduce the economic burden of obesity," said Hayes.
The full study has been published in the journal Obesity.  
---