---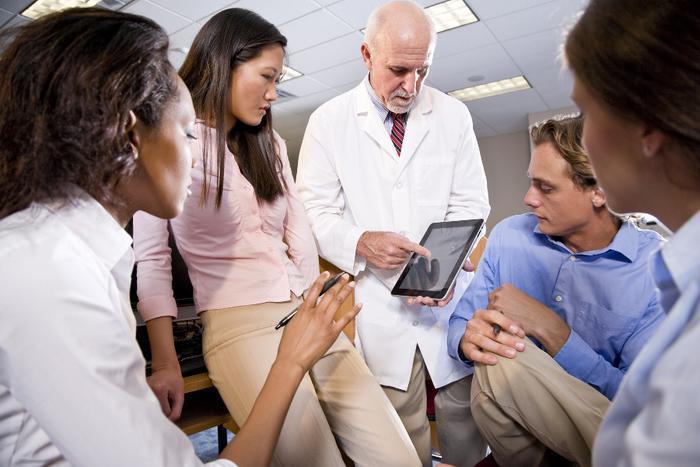 The Association of American Medical Colleges (AAMC) is warning that within the next 10 years, the U.S. will have a lot fewer physicians than it needs. The organization says some communities are already seeing the shortage.
AAMC would like to increase enrollments at medical schools to train more doctors. However, before doctors can finish their training and start practicing medicine they must complete a residency training program and therein lies the problem.
The number of federally funded residency training positions was capped by Congress in 1997 by the Balanced Budget Act. There are 26,000 residency positions now available for first year trainees but AAMC says that will not be enough to provide training for the students graduating from medical school as early as next year.
Medicare funds
Another government program, Medicare, supports graduate medical education (GME), paying a portion of the cost of training, as well as supporting the higher costs of critical care services, such as emergency rooms and burn units. Without enough of this support, AAMC warns, the ability of teaching hospitals to provide essential patient care is threatened.
The problem is already being felt in Florida, according to the state's top teaching hospitals. With a growing and aging population, state medical officials are pushing for an increase in medical residency training programs.
"Florida has fallen behind in training enough physicians to meet our citizens' growing need for quality health care,'' said Steven Sonenreich, chairman of the Teaching Hospital Council of Florida and president and chief executive officer of Mount Sinai Medical Center in Miami. "This study provides a roadmap of the demand for physicians and can serve as a benchmark for Florida's long-term planning for graduate medical residency training programs.''
Sonenreich says Florida is near the bottom when it comes to the number of residency training slots relative to its population. To fill the gap, he estimates the state would need to create and fill 13,568 residency positions by 2025. That means producing some 1,360 new residency slots a year for the next decade.
Shortage a myth?
But there are those who not only question those numbers but contend the looming doctor shortage is a myth. As an alternative to putting more federal dollars into medical education to produce more doctors, some suggest making health care delivery more efficient. They argue that some of the work currently being done by doctors could be performed by other types of providers.
"There are a lot of primary care services that can be provided by a lot of people other than primary care doctors," health economist Gail Wilensky. a senior fellow at Project Hope, said in an interview with NPR.
But the fight to expand funding for residency slots is likely to continue. The Safety Net Hospital Alliance of Florida contends that expanding residency opportunities would allow med school graduates who were trained in Florida to remain in the state.
---