---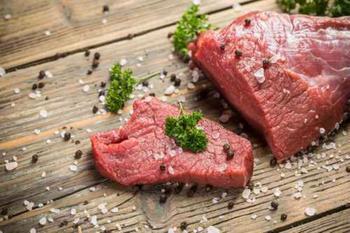 Many of us enjoy a nice steak every now and then, but are your meat-eating tendencies shortening your lifespan? Researchers working at the Mayo Clinic in Arizona believe that may be case.
In a review of six different studies from around the world, which involved over 1.5 million participants in all, researchers have found that those who eat meat have a higher all-cause mortality than those who don't. All-cause mortality measures the number of deaths in a given population, regardless of the circumstances that caused them.
Red and processed meat especially harmful
In particular, it seems that red and processed meats may be doing the most harm. The researchers note that mortality rates increased most drastically in one 2014 study after accounting for the smallest increases in the intake of total red meat.
Another study from 2014 was defined as "statistically significant" by the Mayo Clinic researchers because of its shockingly similar results and the large number of participants involved; both studies analyzed over one million participants, and the latter tracked its results over the course of 5.5 to 28 years.
Another study dating back to 2003, which analyzed 500,000 participants, found a 25-50 percent decrease in all-cause mortality for those with a low meat intake. On the other side of the spectrum, these researchers also found that those who adopted a vegetarian diet for more than 17 years had an increased life expectancy of 3.6 years.
 "This data reinforces what we have known for so long – your diet has great potential to harm or heal," said Dr. Brookshield Laurent, assistant professor of family medicine and clinical sciences at New York Institute of Technology College of Osteopathic Medicine.
Providing guidance
The researchers hope that their work will provide guidance to primary care physicians when it comes to advising their patients about their diets. They recommend that doctors push patients to cut down on eating animal products and promote eating more vegetables and plant-based foods.
Additionally, the researchers hope that doctors can use this information to educate their patients on the importance of adopting a healthy diet.
"This clinical-based evidence can assist physicians in counseling patients about the important role diet plays, leading to preventive care, a key consideration in the osteopathic philosophy of medicine," said Dr. Laurent.
The full review has been published in the Journal of the American Osteopathic Association.
---