---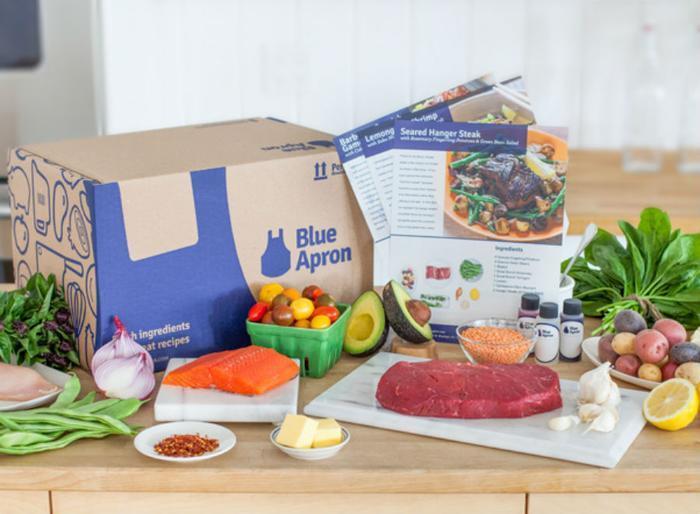 Meal kit delivery services are a welcomed addition to the daily routines of home cooks everywhere. A box of premeasured ingredients can turn even the most novice chef into a gourmet one, with a healthy, beautiful dish before their eyes in a snap.
About one percent of adults in the United States have used a meal kit delivery service according to research firm Mintel, and the industry is poised to grow. Blue Apron currently ships out five million meals per month, compared to only a million per month a year ago.
But while meal kit delivery services offer gourmet foods at a cheaper price than dining out, research firms agree that the price tag is still a bit steep. The cost per meal is higher for a meal kit than ingredients bought at a grocery store, which could be a major deterrent for consumers.
Convenience over cost?
With the cost of a Blue Apron meal kit at about $10 per meal and one from Plated about $13.50, the price of doorstep delivery is notably higher than having curated the same ingredients on your own at the store.
But although more expensive than doing your own grocery shopping, many enjoy the convenience offered by the service. For this reason, investors seem optimistic about the growth of the meal kit industry.  
"The appeal is largely convenience," Jenny Zegler, Mintel Global Food and Drink Analyst, told CNBC.com. "For many consumers, the appeal of meal kits is the convenience of finding all their ingredients on their doorstep."
In-person shopping still popular
But what about the continued appeal of in-store grocery shopping?
With more grocers seeking to enliven the grocery shopping experience, consumers will continue to appreciate the in-store ingredient selection process. Those short on time, however, may still be drawn to the idea of wholesome ingredients delivered to your doorstep.
"Since time is often precious, consumers can just open the box and cook, saving the time on finding a recipe and shopping for ingredients," according to a recent Mintel report.
Adventurous recipes
Consumers whose palates are craving a little adventure might also find the service worthwhile, as they may provide exposure to new flavors and ingredients.
"We made a South African dish with cornmeal cakes that had a beef mixture on them," said Hannah H, a busy 26-year-old with a full-time job, on Gazette.com. "It was really good but outside of our cooking style. I think the service is for a more savvy group who are too busy to cook but want to eat well. I like that I don't have to go the grocery store where we buy the same things."
It remains to be seen whether or not cost will at some point impede the growth of the industry, but for now, investors seem confident that it won't. Blue Apron, for example, has received $193 million from investors in four rounds of funding.
---