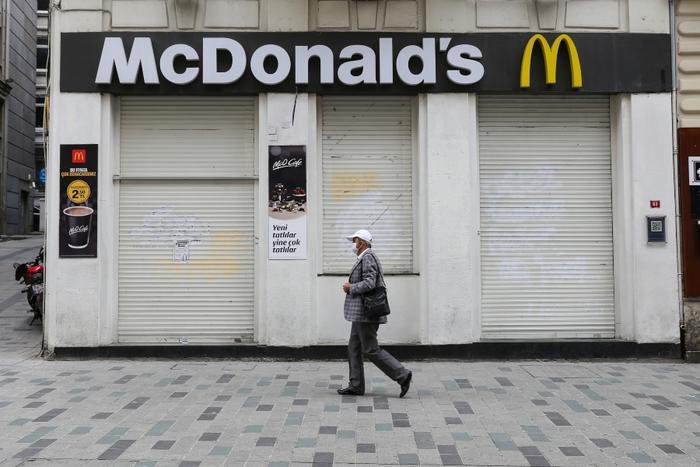 McDonald's workers in Chicago filed a coronavirus-related class action lawsuit against the fast-food chain on Tuesday. The plaintiffs blame the company for forsaking its duty to adopt government safety guidelines and, as an extent of that, putting the lives of both employees and their families at risk.
The suit alleges that McDonald's failed to supply a reasonable amount of hand sanitizer, gloves, and masks to employees. Furthermore, according to Reuters, management failed to alert its staff when an employee became infected with the coronavirus.
Monetary compensation doesn't seem to be part of the lawsuit. Rather, workers are angling for a court injunction -- one that forces McDonald's not to require workers to reuse masks, to inform employees if a coworker is tested positive, and make it imperative that customers wear face coverings.
Meanwhile, in California…
In separate instances, McDonald's workers in Los Angeles, Monterey Park, and San Jose also filed reports against the company for unsafe working conditions related to the pandemic. 
The California report has a slightly different wrinkle than the Chicago one. The California workers say that CAL/OSHA failed to act on their behalf after employees filed a grievance that McDonald's mishandled safety concerns and put workers in "imminent danger."
The filing with the California Labor & Workforce Development Agency and CAL/OSHA, and served on McDonald's, gave the chain 33 days to rectify the situation. If the company fails to comply, both the state of California and the workers could sue McDonald's for each violation perpetrated against each employee.
McDonald's side of the story
Interestingly enough, McDonald's corporate office published a post called "Our Goal: Safety First on the same day the Chicago lawsuit was filed.
"We're doing our part while keeping employees and customers safe," the chain says. "Since the start of the pandemic, we have made nearly 50 process changes in our restaurants in accordance with guidance from the CDC and state and local health experts."
Contrary to what workers in both situations claim, the company-mandated changes include "providing wellness and temperature checks, masks and gloves, social distancing guidelines, increased cleanings and installing protective barriers."
"In addition, as reopening begins in states across the country, we are implementing a 59-page "playbook" that outlines the precautions we are requiring before restaurants reopen dining rooms. And we are confident that employees impacted by the virus are receiving sick pay to tend to their healthcare needs," the company said.