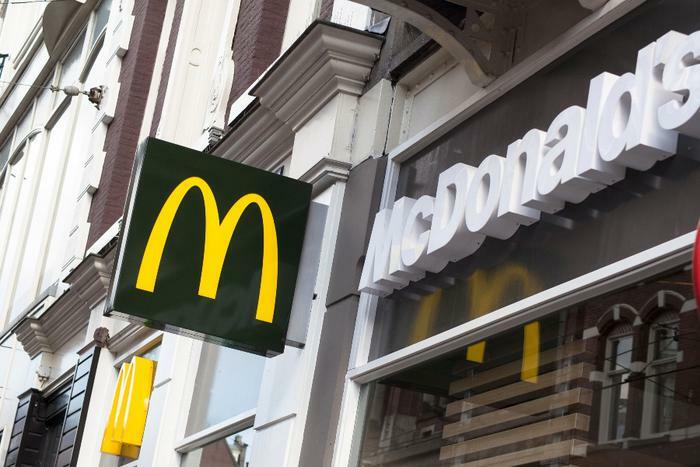 McDonald's is rolling out yet another meal associated with popular music stars. This time, it's the South Korean boy band BTS.
Billed as a menu tour, the new meal debuts May 26 in the U.S. at participating restaurants. Based on the band's "signature order," the meal features a 10-piece Chicken McNuggets, medium fries, medium Coke, and sweet chili and Cajun dipping sauces like the ones served at McDonald's in South Korea.
Previously, the fast-food chain designed meals in collaboration with music stars Travis Scott and J. Balvin.  BIGHIT MUSIC, BTS's label, says the members of the group are all in with the promotion.
"The band has great memories with McDonald's," the company said in a statement. "We're excited about this collaboration and can't wait to share the BTS Meal with the world." 
Expanding international influence
The move appears to be part of McDonald's campaign to expand its international influence. BTS has topped pop music charts since 2013, and because of the group's worldwide appeal, the BTS signature meal will be offered at participating restaurants in at least 50 countries.
"BTS truly lights up the world stage, uniting people across the globe through their music," said Morgan Flatley, chief marketing officer at McDonald's USA. "We're excited to bring customers even closer to their beloved band in a way only McDonald's can – through our delicious food – when we introduce the BTS signature order on our menu next month."
The celebrity co-marketing trend got a boost from the pandemic last year as fast-food became a comforting outlet, especially for young consumers. The campaigns by McDonald's and its rivals have featured celebrities with a lot of youth appeal.
Industry analysts say these types of collaborations can be win-win deals, giving artists increased exposure and restaurant chains a certain hipness. The deals have been especially helpful in reaching Gen Z consumers who are accessible through social media.