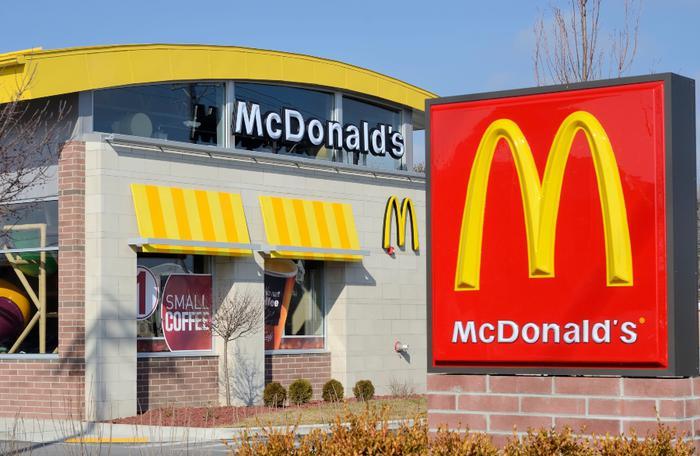 In an effort to offset the drop in sales due to the coronavirus pandemic, McDonald's will soon introduce two new menu items. The fast-food chain has announced that it will add Spicy McNuggets and a Chips Ahoy McFlurry to its menu for a limited time starting September 16. 
"This is the first time we've introduced a new flavor of our classic Chicken McNuggets in the U.S. since they came to menus in 1983," said Vice President of Menu Innovation, Linda VanGosen in a statement. "As our customers have been asking for Spicy McNuggets for some time now, we couldn't think of a better time to bring them to our menus. We can't wait for McNuggets fans to get a taste of these new spicy options."
McDonald's said the new Spicy McNuggets will be made with a tempura coating that includes cayenne and chili peppers. The nuggets will be complemented by a new "Mighty Hot Sauce," which McDonald's says will boast a "powerful blend of crushed red peppers and spicy chilis."
The Chips Ahoy McFlurry, meanwhile, will include crushed cookies and caramel swirls. 
"This delicious treat features vanilla soft-serve, caramel topping and Chips Ahoy! cookie pieces blended throughout," the company said in a statement. "The Chips Ahoy! McFlurry will be available in Snack and Regular sizes for a limited time at participating U.S. restaurants nationwide beginning September 16." 
COVID-19 safety measures
To help customers feel safe, McDonald's is highlighting its new COVID-19 related safety measures. The fast-food giant says it has worked with the Mayo Clinic to ensure proper sanitation protocols are followed in restaurants and at the drive-thru. 
McDonald's is also requiring staff and all customers who enter U.S. restaurants to wear a face covering.
"While nearly 82% of our restaurants are in states or localities that require facial coverings for both crew and customers today, it's important we protect the safety of all employees and customers," the company said. "We cannot emphasize enough the importance of continuing to follow PPE procedures including proper mask use by crew."