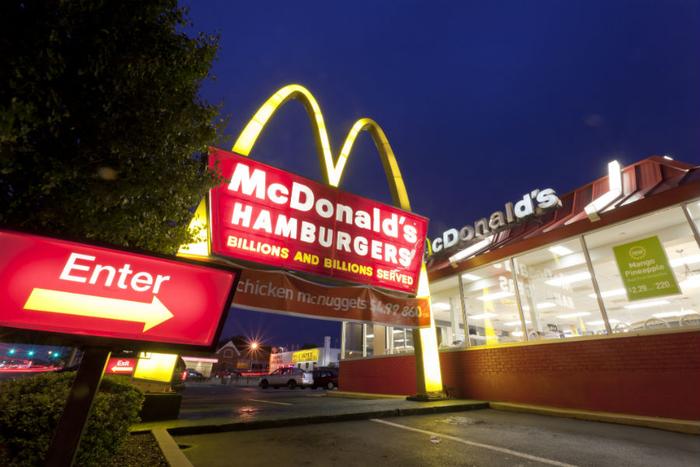 McDonald's has agreed to pay $26 million to resolve claims that it failed to appropriately pay thousands of its workers in California. 
The class action lawsuit originated in early 2013 when McDonald's worker Maria Sanchez accused the fast food giant of wage theft dating back as far as 2009. The suit was filed on behalf of roughly 38,000 people employed at stores owned and operated by McDonald's. 
McDonald's was accused of violating California overtime payment laws by structuring its books in a way that denied workers overtime pay. The suit also maintained that McDonald's refused to give employees timely meal or rest breaks during their shifts and that it forced workers to spend their own money to have their uniforms cleaned and ironed. 
"McDonald's cheated us out of tens of millions, but by standing up and speaking out, we're holding the world's second largest employer accountable for breaking the law," Los Angeles McDonald's worker Rosario Mercado said in a news release.
Company denies wrongdoing
McDonald's issued a statement saying it was choosing to settle the claims despite its belief that it never violated California's labor law. 
"While we continue to believe our employment practices comply with the California Labor Code, we have decided to resolve this lawsuit," McDonald's said, adding that it remains "committed to the fair treatment of all of our employees." 
The company noted that it "continuously" rolls out additional trainings and resources across company-owned restaurants to "promote continued compliance with all wage and hour laws." 
As part of the settlement, McDonald's also committed to providing periodic training for managers and workers, informing them of rules and options regarding meal and rest breaks, and providing uniforms at no cost in the event that workers' uniforms become damaged or worn.