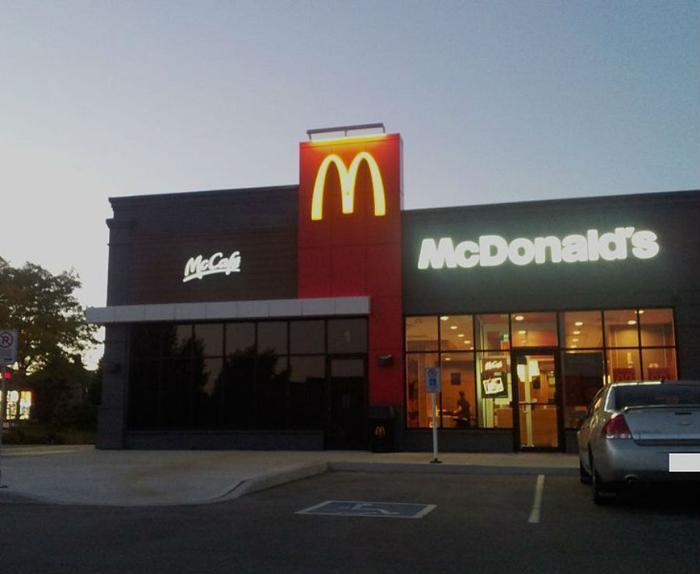 McDonald's and its franchisees are investing $6 billion on transforming most of its restaurants across the United States to reflect a more modern look, both inside and outside. The changes will include:
Remodeled counters to allow for new table service

Modernized dining rooms with new furniture and refreshed exterior designs

Digital self-order kiosks

New designated parking spots for curbside pickup for those who order on mobile

Digital menu boards inside and at the drive-thru

Expanded McCafé counters and larger display cases

Partnering with Uber Eats for "McDelivery" at 5,000 locations
Hundreds of McDonald's restaurants in every state will see these changes implemented, if they haven't already. California will see the most restaurants upgraded with an estimated $390 million being invested in that state.
Staying relevant
McDonald's says it serves 25 million customers worldwide every day. However, while many of its classic menu items are still popular, consumers in the U.S. are increasingly seeking out healthier fare.
As a result, the company is struggling to stay relevant. To meet changing consumer preferences, McDonald's has added kale to its salad and fresh beef has replaced frozen beef patties in Quarter Pounders.
Some stores have also introduced digital and on-demand conveniences, such as ordering kiosks, food delivery, and barista-style cafes. Although the modernization effort includes the roll-out of self-order kiosks, the changes will not result in job losses, the company said.
"There will be no loss of employment and potentially an increase" in jobs, said Clay Paschen III, a franchisee who owns 16 McDonald's restaurants in Ventura County, Calif. and employs nearly 1,000 people.
Paschen told the Los Angeles Times that there will be some shifts in duties because "we're bringing the employees from behind the counter out front to engage, in a more personal way, with our customers."