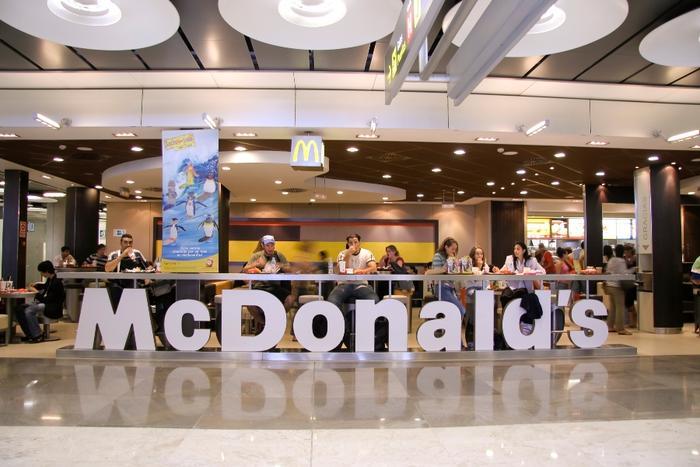 Fast food dining rooms in most states remain closed because of the coronavirus (COVID-19) pandemic, but McDonald's plans for the reopening may be on display in the Netherlands.
McDonald's restaurants in that country are experimenting with designated waiting areas for customers, hand sanitizer dispensers at each entrance, and trolleys to deliver meals to diners. The company says it is looking for a way to reopen its dining areas while keeping everyone safe.
"We have tried to figure out how to keep our customers and employees safe, while maintaining a restaurant atmosphere," McDonald's Netherlands spokeswoman Eunice Koekkoek said in an interview with Reuters. "These are drastic changes, but we hope to make them in a way that customers don't notice them too much."
Restaurants and bars in the Netherlands remain under many of the restrictions found in the U.S. McDonald's mitigation steps, if they prove successful, might be tried elsewhere, including the U.S.
McDonald's is looking at ways it can return to some semblance of normal while making customers and associates feel safe. One thing the company is considering is a system of automated trolleys that would deliver food to tables. It's an idea that was gaining traction well before the pandemic, as a labor-saving device.
The company said it is also considering hand-washing stations at the entrance and an employee stationed behind a plastic screen who would direct customers to their place in line.
A challenging time for restaurants
Restaurants face more challenges than most businesses in adapting to the post-pandemic world if people must be kept apart. Some restaurants have been able to keep their heads above water with their takeout and delivery business, but many are worried that prolonged social distancing will put them out of business.
McDonald's is betting that it's new system will make the difference, and it is prepared to implement the changes at 180 of its 252 stores in The Netherlands.
"On average this will allow us to serve around 66 percent of our normal number of customers," Koekkoek said.
Even with the changes, Koekkeok says McDonald's doesn't expect to reopen its dining rooms before June. And she admits that making the changes at 180 restaurants will be a challenge. But if the changes prove effective, it's very possible that consumers could see these adaptations in other countries in the future, including the U.S.