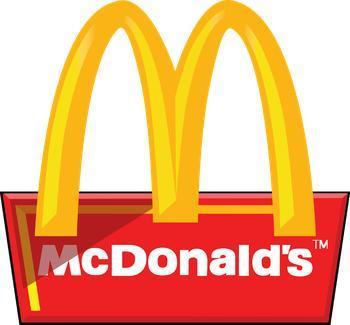 There are a couple of strategies that most fast food places use in order to stay relevant and in the consumer eye. One, obviously, is to offer rock bottom prices that attract consumers who are looking for a deal. Another is to create a new menu item or offer that appeals to a certain consumer group that the company is looking to tap into.
Unfortunately, it seems that the second strategy didn't exactly pay off for McDonald's. According to a Bloomberg report, the company is choosing to take wraps off its menu, an item that was meant to attract younger, healthier eaters.
Wraps come up short
Millennials are becoming a big part of the consumer base, so it only makes sense that companies would want to try and tailor their business models to draw them in. For McDonald's, this meant the introduction of its Premium McWraps in 2013; the new items had few calories than the franchise's iconic burgers and were viewed as a healthier alternative.
Unfortunately, the wraps ended up being something of a flop, according to Jack Russo, an analyst for Edward Jones. Putting them together proved to be time consuming for McDonald's employees, and consumers never really seemed to latch onto them, perhaps just because the items were just not what they were looking for.
"A lot of people who eat at restaurants aren't interested in health and wellness. . . You've got to give the people what they want," said Russo.
Looking forward
So, as a result, McDonald's has begun phasing out wraps from the vast majority of its 14,000 U.S. locations, including both the large and snack-sized options. Some establishments may be holding on to certain varieties of wraps, such as the chicken ranch snack wrap, but consumers will find it increasingly difficult to find.
Don't fret too much about McDonald's well-being, though. The company's latest promotion of offering all-day breakfast has proven to be a hit with consumers and has been a chief reason for stopping the franchise's seven-quarter U.S. sales slump. Still, executives at the company may still be looking for a new menu item that will propel them into the future.
"We need something that's really got some juice to it – something that really can bring some excitement again," said Russo.