---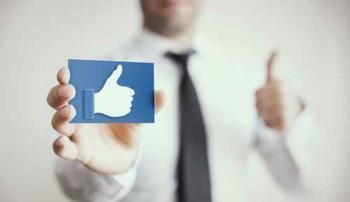 Maytag wants to keep your social media feed as smear-free as your refrigerator. As part of its "No Smear Campaign," the appliance manufacturer is offering a Chrome plug-in that replaces negative political content with something a little more lighthearted.
Consumers who install the plug-in will enjoy Facebook and Twitter feeds devoid of election-centric negativity spewed by friends and acquaintances. The cleaned-up feeds are an effort to spotlight the brand's new Fingerprint Resistant Stainless Steel kitchen appliances.
"Maytag prides itself on being a dependable American brand," said Brendan Bosch, Maytag senior brand manager. "We want Americans to be educated about the election, without being brought down and annoyed by negative smears. What better way for Maytag to lend our century-old dependability than helping rid Americans of smears online and in the kitchen?"
Hides political smears
As it turns out, many Americans have a low tolerance for negative political content on social media feeds. In a survey, Maytag found that 73% of respondents have unfollowed, blocked, or hidden someone's posts as a result of not liking the content shared.
The plug-in enables social media users to "hide tweets that sling mud" and "block Facebook posts that smear character."
Actress and comedian Abby Elliott is lending her voice to the brand's smear-fighting cause. During a time in which political conversations can get particularly heated, Elliott says she's excited about the opportunity to promote positivity.
"While this election has provided some entertaining and comedic moments, we all get a little tired when surrounded by too much negativity," Elliott said in a statement. "That's why I was excited to join with Maytag to bring a little more lighthearted and 'clean' conversation to the election."
Those who install the plug-in can see when content has been blocked and may choose to unhide it, if they wish. And while Maytag may be squashing negativity, it's not stifling consumers' preferences.
The brand worked with University of Michigan professor and political scientist Dr. Arthur Lupia, who helped minimize candidate or party preference within the plug-in.
---