---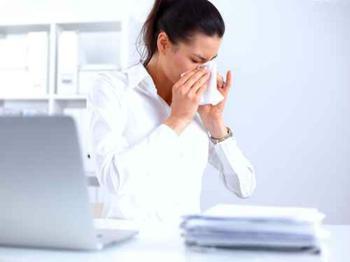 We all do it. At the first sign of illness we head for the the internet and Google our symptoms.
What we find, of course, could be almost anything. Credible medical information is often mixed in with some highly questionable advice – advice that may not be vetted or from a credible source. Sometimes these questionable sites rank higher than those from the National Institutes of Health (NIH) or other trusted sources.
Back in 2014, researchers at the University of Florida published an interesting study that broad topic searches, such as "ear infection," produced a search string in which more credible sources ranked higher.
But a search for more specialized and esoteric topics, like vaccines for newborns, produced a string where blogs and forums on the topic ranked higher. Most of the people posting opinions hadn't gone to medical school.
Google Symptom Search
The Mayo Clinic is taking steps that it hopes will place its advice in a more prominent position. In cooperation with Google Mobile Search, the Clinic is having its experts write concise descriptions and advice for a wide range of specific medical issues to be disseminated through a new feature called Google Symptom Search.
A symptom search using ordinary, non-medical terms will show a list of related conditions. A search for "headache" will show an overview, and provide links to self-treatment options and advice on when it is a good idea to seek help from a healthcare professional.
Mayo Clinic has enlisted teams of doctors and expert clinicians to assemble and vet the information. The goal is to get good information to consumers quickly, using the way they are most likely to seek it.
The Clinic says Google will navigate searchers to the information that may include details about how common a condition is, risk factors, and suggestions on when to seek medical care.
Natural extension
"Providing reliable and accessible health information at the digital consumers' initial point of need — such as through Google search — is a natural extension of Mayo Clinic and our health information website, MayoClinic.org," said Sandhya Pruthi, M.D., chief medical editor, Mayo Clinic Global Business Solutions.
For its part, Google reviewed the information provided by Mayo Clinic and verified it with independent medical authorities.
The new feature also comes with a disclaimer. Mayo Clinic says the information it provides online is not intended to be medical advice or a diagnostic tool, and it is presented for informational purposes only.
---