---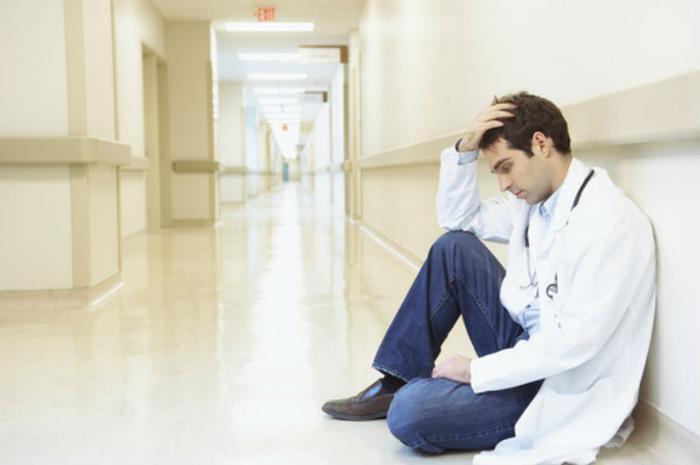 Firefighters, police officers, and doctors all have stressful jobs and may be prone to burnout. It comes from long hours and often holding the balance of life and death in their hands.
A 2012 study in JAMA reported 48% of physicians reported at least one symptom of burnout. A new report by the Mayo Clinic says the problem is getting worse.
An update of that study evaluating burnout and work-life balance shows that American physicians are worse off today than they were three years earlier. Now, more than half of U.S. physicians are experiencing professional burnout.
Emotional exhaustion
"Burnout manifests as emotional exhaustion, loss of meaning in work, and feelings of ineffectiveness," said Tait Shanafelt, M.D. "What we found is that more physicians in almost every specialty are feeling this way and that's not good for them, their families, the medical profession, or patients."
The study concludes that when a doctor suffers from burnout, it leads to poor care, physician turnover, and a decline in the overall quality of the health care system. In the previous survey 48% of physicians met the burnout criteria, with highest rates occurring in the "front lines" — general internal medicine, family medicine, and emergency medicine.
Key facts
In this latest survey, 54% of responding physicians had at least one symptom of burnout. Satisfaction with work-life balance also declined. In short:
Physician burnout is up 10 percent over the last three years
Burnout rates are up across almost all specialties
No overall increase in physician work hours was reported
No increase in rates of depression was observed among physicians
This is not only bad news for doctors, it's bad news for patients. The researchers conclude the problem is largely a system issue and that health care organizations have a shared responsibility in addressing it.
As a first step, they say healthcare organizations could help physicians by improving the efficiency of the practice environment, reducing clerical burden, and providing physicians greater flexibility and control over work.
---