---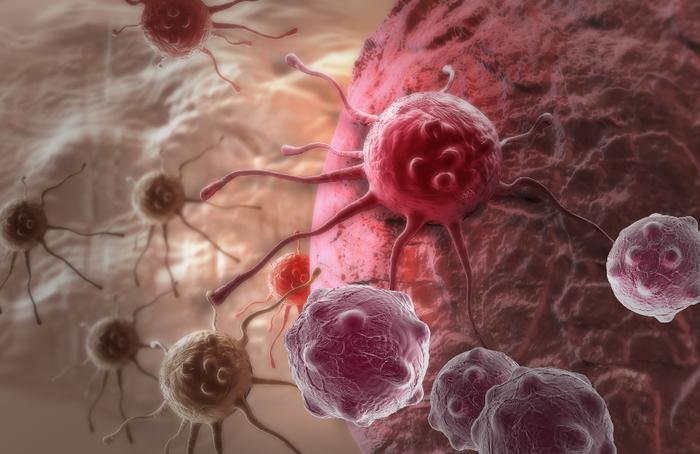 When doctors suspect a patient has a cancerous tumor, they order a biopsy to examine tissue. But if the cancer is lurking in another part of the body, the deadly disease can go unnoticed.
This may soon change because the way doctors look for tumors may soon change. Researchers at Mayo Clinic report success in identifying the source of cancer in patients' gastrointestinal tracts by looking at DNA markers from tumors.
That means one day, physicians might soon be able to find cancer anywhere in the body, just by conducting a blood test or examining a stool sample. Not only would it be more convenient for patients, it could save lives by providing earlier diagnosis of a whole series of life-threatening cancers.
Screening the whole body
"What's exciting about our discovery is that it allows us to stop thinking about screening organs and start thinking about screening people," said Mayo Clinic's Dr. John Kisiel. "As far as we are aware, this is the first series of experiments that has ever shown this concept."
However, a somewhat similar screening tool won Food and Drug Administration (FDA) approval last year. In 2014 the agency gave a green light to Cologuard, the first stool-based colorectal screening test that detects the presence of red blood cells and DNA mutations that may indicate the presence of certain kinds of abnormal growths.
These polyps can be cancerous, or pre-cancerous, and previously could only be detected visually through an invasive procedure known as a colonoscopy.
Using a stool sample, Cologuard detects hemoglobin, as well as certain mutations associated with colorectal cancer in the DNA of cells. If the test is positive patients are then advised to undergo a diagnostic colonoscopy.
Not only is the new test less expensive, it could mean millions more people will get screened, preventing thousands of colon cancer deaths.
80% accuracy
The Mayo study expands this concept to the entire body. They say in collecting and cataloging methylated DNA in a blood test they pinpointed the presence and origin of cancer cells in the body with 80% accuracy.
"We think, based on the data we have, that a blood test could work in the future," Kisiel said.
One objective of the research is to eliminate the need for the present organ-by-organ search for cancer. Doctor's are reluctant to screen for less common cancers because of the high number of false positive results. In other cases, doctors don't spend time and money looking for cancers that might not be there at all.
But if they are present and go undetected, it's bad news for the patient.
"A cancer like pancreatic cancer, although it's almost uniformly lethal, is not screened for at all in the general population, mainly because it's rare," Kisiel said.
More work ahead
Don't expect this cancer-screening blood test to be available anytime soon. Kisiel's tests were conducted on the gastrointestinal tract. The next step is to apply it to the whole body.
"We hope that in the future patients might be able to submit a blood specimen and then we can analyze that blood specimen for the presence and absence of cancer markers," he said. "And if they are present we hope to be able to determine the anatomic location of the tumor, or the organ from which it originates."
---