---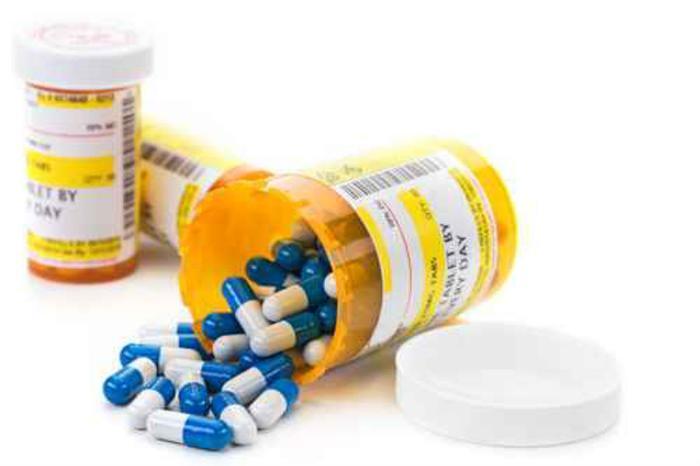 Drugs prescribed by doctors to relieve pain often end up becoming the object of abuse as users quickly become addicted.
It is estimated that between 26.4 million and 36 million people abuse opioids worldwide, with an estimated 2.1 million people in the United States suffering from substance use disorders related to prescription opioid pain relievers in 2012. By contrast, about 467,000 are addicted to heroin.
The problem is opioids perform an important function in healthcare. According to the National Institute on Drug Abuse, they reduce the intensity of pain signals reaching the brain and affect those brain areas controlling emotion.
Since almost all addiction to painkillers like Vicodin, OxyContin and Percocet start with a legitimate prescription, doctors at the Mayo Clinic wondered how many first-time users of an opioid drug went on to become long-term users. When they investigated, they discovered it was 25%.
Risk factors
The researchers found some patients are more likely than others to develop a dependency on prescription painkillers. Past or present nicotine use and substance abuse are top risk factors for long-term use of opioids, but lead author Dr. W. Michael Hooten, an anesthesiologist at Mayo Clinic, says all patients should proceed with caution when offered opioid painkiller prescriptions.
"From a patient perspective, it is important to recognize the potential risks associated with these medications. I encourage use of alternative methods to manage pain, including non-opioid analgesics or other non-medication approaches," he said. "That reduces or even eliminates the risk of these medications transitioning to another problem that was never intended."
To reduce addiction, Hooten says it's important to identify who is most likely to end up using painkillers for long periods of time and prescribe alternatives for dealing with their pain.
Because nicotine use and substance abuse are top risk factors for long-term use of opioids, Hooten suggests that physicians should be particularly careful about prescribing the painkillers to patients with these histories.
It's in our heads
The interesting question is what causes this apparent connection. Hooten says that the science shows it's all in our heads.
He points out the neurobiology related to chronic pain, chronic opioid use, and addiction is similar. For example, when nicotine hits the brain it activates receptors in a way very similar to how opioids and chronic pain may activate them.
When people start taking opioid drugs for long periods of time, Hooten says it can actually make them more sensitive to pain and increase their dependence.
The risk of addiction is not the only health threat from opioid dependence. The Centers for Disease Control and Prevention (CDC) reports that more than 40 people die every day from overdoses of prescription pain relievers like Vicodin, methadone, OxyContin, and Opana. The agency says the death toll from overdoses of prescription painkillers has more than tripled in the past decade.
"The increased use of prescription painkillers for nonmedical reasons, along with growing sales, has contributed to the large number of overdoses and deaths," the CDC said.
---