---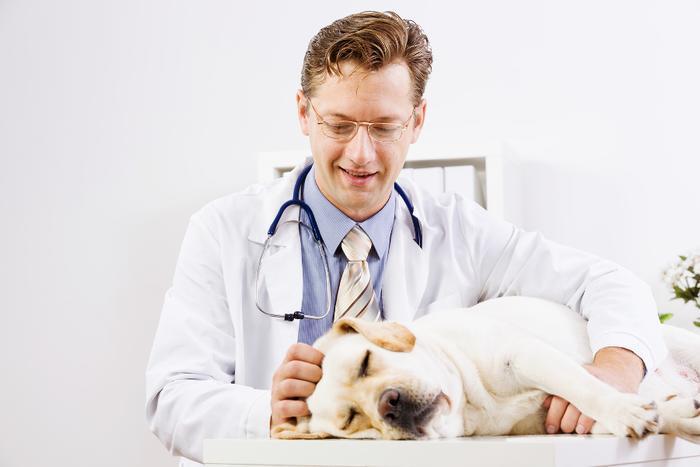 Having a pet costs a little bit of money. After all it's one more mouth to feed and right behind that is veterinary care.
Americans spend an estimated $15 million on veterinary care a year. That's a lot of office exams. When you think of all of the strides made in modern medicine for humans the same has followed suit for your dogs and cats. It costs a great deal for all of the specialized tests and medicine.
According to the North American Pet Health Insurance Association, pet policies have grown an average of 13% each year since 2009. Considering Americans spent $58.5 billion on their pets last year, it makes sense.
Keep in mind ...
Some dog breeds cost more to insure. Among the most expensive breeds to insure are Rottweilers, Great Danes and Bernese mountain dogs. It's not because they are big and dangerous, it's just because they are big and larger breeds are genetically predisposed to costly conditions like cancer and hip dysplasia. The least expensive to insure are Shih Tzus and poodles.
According to Trupanion Insurance, factors other than breed that go into the cost of insuring your dog:
Your dog's age at enrollment;
Gender;
Where your dog lives; and
Whether your dog has been spayed/neutered
Similar to humans 
Since human insurance is what you are most familiar with it is the easiest to use for comparison. When we get a health insurance policy there is a deductible -- you meet it and then you can start factoring the savings.
But with pet insurance some companies work differently. The deductible applies to each condition being treated. For example, if your policy has a $250 deductible, you'll pay the first $250 of the bill when your dog eats a box of raisins, then another $250 weeks later when your cat scratches the dog in the eye. It is best to ask about the policy and how the deductible actually works.
Similar to other types of insurance, premiums are lower when deductibles are higher. You may find some that will reimburse just a flat amount rather than a percentage.
Be aware those premiums can rise each year. Premiums can be linked to your pet's aging. Premiums may also differ from one state to another. 
We humans can no longer be discriminated because of a pre-existing condition but if you're a dog or cat you can be.  All pet insurers exclude pre-existing conditions. They might also impose a maximum limit on treatment for individual conditions or on the yearly or lifetime reimbursement for those conditions. 
One of the important things to think about is the type of pet that you have. Is it predisposed to a certain condition? Is it vulnerable to getting sick? If the answer is no you might want to hold off on pet insurance and just put money away in the bank each month. 
But if you know you have a breed that is susceptible to a skin condition or cancer it makes sense to protect yourself and your pet. There is a lot of emotion tied up in having a pet and if it's just peace of mind then it might be worth your while to get a policy.
---