---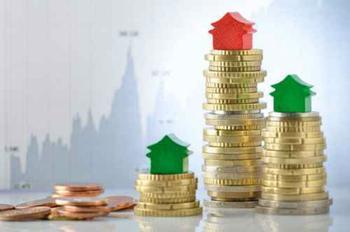 If you own a home, chances are good that you saw it rise in value -- again.
Property information provider CoreLogic reports housing prices were up in May both year-over-year and month-over-month.
The CoreLogic Home Price Index (HPI) jumped by 5.9% from the same month a year ago, and was up 1.3% from April.
"Housing remained an oasis of stability in May with home prices rising year over year between 5% and 6% for 22 consecutive months," said CoreLogic Chief Economist Dr. Frank Nothaft. "The consistently solid growth in home prices has been driven by the highest resale activity in nine years and a still-tight housing inventory."
Looking ahead
The CoreLogic HPI Forecast projects a year-over-year rise of 5.3% for May 2017, and a 0.8% increase from May 2016 to June 2016.
The forecast is a projection of home prices using the CoreLogic HPI and other economic variables. Values are derived from state-level forecasts by weighting indices according to the number of owner-occupied households for each state.
"Housing remained an oasis of stability in May with home prices rising year over year between 5% and 6% for 22 consecutive months," said CoreLogic Chief Economist Dr. Frank Nothaft. "The consistently solid growth in home prices has been driven by the highest resale activity in nine years and a still-tight housing inventory."
"Price appreciation continues to be fairly broad-based across the U.S.," said Anand Nallathambi, president and CEO of CoreLogic. "From a regional perspective, the Pacific Northwest continues to be the hottest area for home-price growth, with Oregon and Washington leading the way. The recent turbulence in financial markets should lead to modestly lower mortgage rates, which will provide even more support to the steadily improving real estate recovery."
---