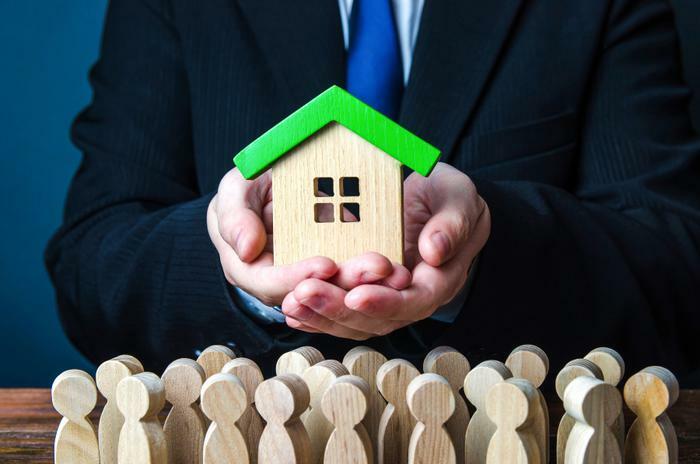 May was the least affordable month to purchase a home in 16 years, according to a new analysis from property data firm Black Knight. 
The report found that U.S. home prices have risen 42% since the start of the pandemic in 2020, with the average home having gained almost 9% in value just since the start of 2022. Price increases slowed slightly in April but are still rising by double-digits.
More telling is the fact that the monthly principal and interest (P&I) payment on the average-priced home with 20% down is nearly $600 more than it was at the start of the year and $865 more than before the pandemic.
With 30-year mortgage rates at 5.25%, the share of median income required to make that P&I payment climbed to 33.7% as of May 19. That's just below the 34.1% high that was reached in July 2006.
Bad time for first-time buyers
Yatin Karnik, the founder of Confer, Inc. and a former senior vice president at Wells Fargo, says borrowers are now facing heavy challenges in financing a home purchase.
"It especially impacts first-time home borrowers, which is one-third of the purchase market," Karnick told ConsumerAffairs. "With rising interest rates being imperative to tame inflation during this upcoming buying season, affordability will be further stretched for borrowers."
As a result, Karnick expects that the affordability factor will likely weigh heavily on the housing market in the months ahead. As a result, he anticipates a slight reduction in home prices as investor demand slows.
But that doesn't automatically mean people who want to buy a home to live in will have an easy time. Thanks to rising mortgage rates, many would-be buyers will find that homes are still out of their price range.
"In reality, potential home buyers are being priced out of the market," Karnick said.
Growing wealth gap
Deborah Hauser, executive director of Residential Brokerage at Boston real estate firm Senné, agrees, but only to a point. Even with higher interest rates, she expects that the summer real estate market will find plenty of buyers at current high prices.
"If sellers decide to cash in and more inventory comes to market, then we will see some price adjustments, but otherwise, the lack of inventory will keep prices high, at least until mortgages remain under 6%, which remains to be seen," she told us.
Housing economists say worsening affordability is widening the wealth gap in America. While the rapid escalation in prices is a burden for people who are trying to buy a home, it remains a bonanza for current homeowners because it's increasing their net worth.
The Black Kight report found that current homeowners gained $1.2 trillion in collective tappable equity – the amount available to borrow against while retaining at least a 20% equity stake in the home – in just the first quarter of 2022.
In total, mortgage holders gained $2.8 trillion in tappable equity over the past 12 months, a 34% increase that equates to more than $207,000 in equity available per borrower.