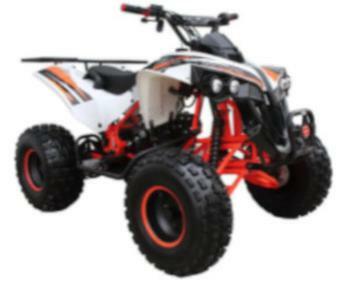 Maxtrade of Carrollton, Texas, is recalling about 141,000 Youth Coolster Mountopz All-Terrain Vehicles (ATVs).
The ATVs fail to comply with the requirements of the federal mandatory ATV safety standard.
No incidents or injuries have been reported.
This recall involves Maxtrade's Coolster Mountopz ATVs, models 3050-B, 3050-C, 3125-B2, 3125-CX-2, 3125-CX-3, 3125-XR8-U2, 3150-CXC, 3150-DX-4, 3175-S2, and 3175-U.
The vehicles, intended for use by children aged 6 and older depending on the model, were sold in various colors. Coolster is stamped on the handlebar and the model number is printed in the center of the rear axle.
The ATVs, manufactured in China, were sold at Maxtrade dealers nationwide, including ABC Bikes & Toys & Motorcycles, Affordable Excitement, All Star Scooters, ATV Wholesale Outlet, Dallas Power Sports, Dirt Cheap Motorsports, Mopeds & More, Mooney Motorsports, Rebel Racing, Rock City Cycles, Sooner Cycles, and Upstate Cycle. They were also sold online at www.Amazon.com, www.Familygocarts.com, www.Killermotorsports.com, www.Superiorpowersports.com, www.Walmart.com, and www.Youthmotorsports.com from January 2007, through January 2021, for between $370 and $1,100.
What to do
Consumers should immediately stop using the recalled ATVs and contact Maxtrade for a free repair from an authorized repair shop. Maxtrade is contacting all known purchasers directly.
Consumers may contact Maxtrade toll-free at (866) 236-8993 from 8:30 a.m. to 5 p.m. (CT), by email at Coolster.info@gmail.com, or online at www.coolster.com. Consumers can click on "Safety Recall" at the bottom of the company's webpage for more information.