---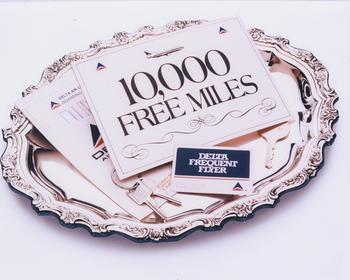 In the competition for customers, banks and credit cards tend to offer their customers incentives that can add up to cash or discounts on purchases. A savvy consumer should understand how they work and how they can best work for you.
The travel industry pioneered many of these rewards programs. Airlines offer "miles" for each dollar spent. Those miles can eventually add up to a free ticket.
Hotels offer points for nights stayed. Stay enough nights at a particular chain and you could earn a free night.
In the financial services industry credit cards often provide points for purchases. The points can accumulate and eventually be redeemed for products, services and even cash.
Managing your rewards
Whether or not you think much about it, you should be managing these programs to maximize your benefit. So says Alex Matjanec, co-founder of MyBankTracker.com, who points to last week's announcement by PerkStreet Financial that it's closing its doors, as a key lesson for consumers when it comes to managing their rewards.
PerkStreet offered a no-fee debit card – incentive enough for most consumers. But to sweeten the deal further, it also offered rebates on purchases, returning as much as two percent to the purchaser.
When PerkStreet announced it was no longer able to operate, many cardholders were outraged because they lost their rewards. Some had as much as $500 in cash rewards that is now gone.
"My response to them is, why are you treating your rewards program as a savings account? That money should have been moved to another account every month," Matjanec said.
Beyond that he says consumers should understand what it takes to earn rewards. For example, with credit cards you don't earn your rewards on purchases until you pay the balance.
How you can lose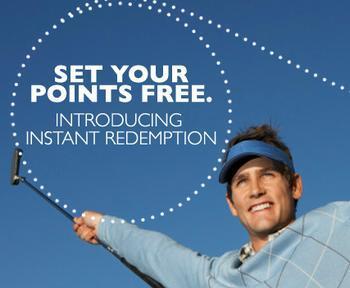 "If you, for some reason, don't pay your credit card bill for a couple of months and they decide to cut your credit limit and you are no long eligible for this card, they can kick you out of the program and you lose your card," Matjanec said. "Well, you can lose your points instantly as well. "Just spending money isn't enough. You have to pay off your credit card."
Matjanec says he expects rewards programs will become more the province of credit card companies rather than banks. Credit card companies have a lot of experience with the concept, more so than banks. Credit card companies offer their perks on purchases, transactions on which they are making money. Banks, on the other hand, have used rewards to attract depositors – and sometimes it has worked too well.
Take the bank that offers three percent on its checking account if you meet a certain number of requirements. It hoped to gain new depositors from competitors but its current customers liquidated their CDs and poured tens of thousands of dollars into their checking accounts.
Unsustainable
"If you compare this rewards system to a high-yield checking account that credit unions and lot of local banks are offering, they have certain requirements to meet in order to get that high interest rate," Matjanec said. "But as more and more people signed up it became unsustainable at that level."
After PerkStreet, Matjanec expects to see fewer rewards programs offered by banks, certainly not from start-up banks. Instead, he says banks may return more to the basics.
"They're going to need to focus on consumer attraction and consumer experience," he said. "Banks will try to help you save money by thinking about money differently and changing your behavior. They don't want to reward you for just spending your money. That's what credit cards are for."
At the same time, consumers continue to leave banks in droves. The "unbanked" population is growing by leaps and bounds. Matjanec sees two reasons for the exodus.
"The first is they don't want to deal with the banks," he said. "They are more comfortable with prepaid cards, which are a pay as you go model. The second is, the banking rules have gotten so confusing and there are so many fees that they never know when they are going to get hit."
Prepaid cards offer more control
A checking account punishes you for not meeting certain requirements. A prepaid card punishes you for using the product too much.
"In people's minds I think they think it is easier for them to control how they use the card and control their fees."
Consumers who are still doing business with a bank but are sometimes frustrated by the fees may not really understand the ins and outs of the product, Matjanec says. His advice? Take the time to actually read the terms and conditions and understand the rules.
"A bank account is much like an insurance policy or any form of contract," he said. "You need to read the fine print and understand it."
---