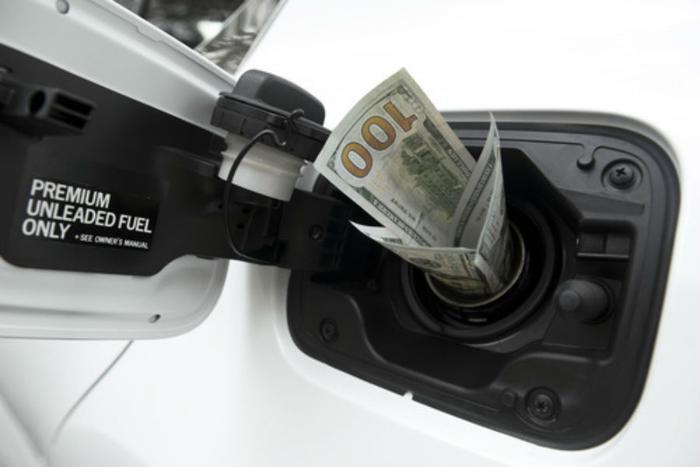 Consumers continued to enjoy falling gasoline prices this week, but an early morning explosion at an oil refinery near Philadelphia could reverse that trend.
A video posted to social media shows a massive explosion at the Philadelphia Energy Solutions Refining Complex in south Philadelphia shortly before dawn on Friday. The refinery is reportedly the largest on the East Coast, processing more than 300,000 barrels of crude oil a day.
The fire is likely to reduce the amount of gasoline that normally supplies the northeast region, sending gas prices higher. If so, it would reverse the trend of declining fuel.
The AAA Fuel Gauge Survey shows the national average price of regular gasoline is $2.66 a gallon, down six cents from a week ago. The price is still 21 cents a gallon cheaper than at this time last year. The average price of premium gas is $3.25 a gallon, also five cents lower than last Friday. The price of diesel fuel is $3 a gallon, three cents lower than seven days ago.
Middle East tensions
In addition to the Philadelphia refinery fire, tensions in the Middle East could also send prices at the pump higher in the days ahead. Patrick DeHaan, head of petroleum analysis at GasBuddy, says Iran's downing of a U.S. drone over the Persian Gulf this week could change things.
"The decline in gas prices may pause or slow in some places starting in the next few days, depending on any US response to Iran," DeHaan said in a tweet.
Meanwhile, consumers are pumping more gasoline. The Energy Information Administration (EIA) reports demand hit a record last week -- 9.93 million barrels a day. AAA says that kind of demand normally pushes gas prices higher. But lower-than-normal oil prices over the last month have made it cheaper to produce fuel.
There's a $1.52 swing between the highest average gasoline price this week and the lowest. California's average price is the highest at $3.77 a gallon, though it's dropped eight cents in the last week. Mississippi and South Carolina are tied for the lowest average price -- $2.25 a gallon.
The states with the most expensive regular gas
These states currently have the highest prices for regular gas, according to the AAA Fuel Gauge Survey:
California ($3.77)

Hawaii ($3.65)

Washington ($3.38)

Nevada ($3.38)

Alaska ($3.34)

Oregon ($3.25)

Idaho ($3.07)

Utah ($3.07)

Arizona ($2.95)

New York ($2.85)
The states with the cheapest regular gas
The survey found these states currently have the lowest prices for regular gas:
Mississippi ($2.25)

South Carolina ($2.25)

Louisiana ($2.27)

Alabama ($2.27)

Arkansas ($2.33)

Oklahoma ($2.34)

Tennessee ($2.35)

Texas ($2.36)

Missouri ($2.40)

Virginia ($2.41)