---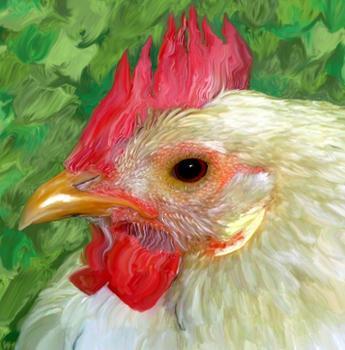 Becoming the first state to do so, Maryland has banned arsenic in poultry, since the additive has been known to cause an array of health issues, including heart disease, diabetes and neurological problems in children, if too much of it is consumed.
It seems that arsenic was approved by the Food and Drug Administration (FDA) before the government agency learned of the actual levels being used, and so Maryland Senator Paul G. Pinsky and Delegate Tom Hucker worked on a bill to remove arsenic from chickens. The measure became law and took effect on Jan 1 2013.
Arsenic has also been known to be harmful to the environment, as 1.2 billion pounds of chicken litter is used as fertilizer in the state of Maryland and 9 to 12 tons of that fertilizer contains arsenic levels that are considered to be toxic, reports show.
Pinsky also pointed out that 90 percent of that fertilizer is used to maintain Maryland's fields and eventually ends up in the state's waterways, which can also be harmful.
Known carcinogen
"Why should a known carcinogen be added to poultry feed if it's not essential," asked Pinsky on his website before the bill was passed.
It's been a bit of a back-and-forth between the Senate and some in the poultry industry, but Hucker says everyone involved in passing the bill should be applauded for the mere fact they fought against being strong-armed by persistant lobbyists.
"I'm glad common sense prevailed and the General Assembly stood up to the lobbyists and passed the ban this year," he said.
Some have questioned just how chickens were fed the potentially dangerous additive for such a long period of time, without the process being stopped or at least amended. Many experts believe the potential harm of using arsenic in poultry has been under-examined for far too long.
According to the U.S. Department of Agriculture (USDA), arsenic consumed in small amounts is still safe, but since more of the additive is used in poultry than originally thought, more research needs to be conducted to determine if current levels are safe.
A little bit of poison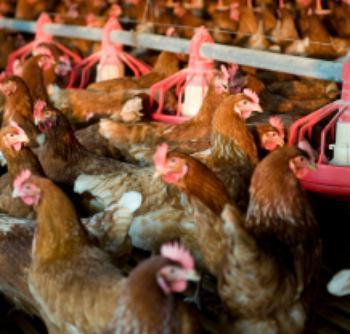 To help people determine how much arsenic they're consuming on average, USDA researchers broke down just how much of the additive one is getting with each portion of chicken they eat.
"If you ate 12 ounces of chicken every day, you would ingest between 21 micrograms and 31 micrograms of inorganic arsenic per day and 33 micrograms to 47 micrograms of total arsenic per day," said the researchers.
"Your weight is important in computing how much of that you can tolerate. If you weigh 154 pounds, this amount translates to 0.30 to 0.44 micrograms per kilogram per day of inorganic arsenic, which is well below the tolerable daily intake of 2 micrograms per kilogram per day, but still a sizable portion of the total."
In July of last year, Pfizer Inc. stopped sales of chicken feed containing arsenic, once the USDA found there were higher levels being used than originally believed. The poultry giant Perdue also stopped using arsenic in its chicken feed a few years ago, to the delight of many consumers.
Luis Luna, who is a spokesperson for Perdue, said the company has focused on raising healthy and sizeable chickens without the potentially dangerous additive, which he said is the best way to appease consumers who have been hearing more about the dangers of arsenic and the negative impact it can have on their health and the environment.
Perdue "has worked hard to have an approach to bird health that works without the use of arsenic," said Luna.
"That's good animal husbandry and best management practices that produced that result. The science doesn't support a ban right now. It isn't clear. If people believe it's a safety issue, then they can take it up with the FDA," he said.
"Right now, it's about emotion and sloganeering, which creates confusion, and not about a review of the science, which is what we trust the FDA to do."
---