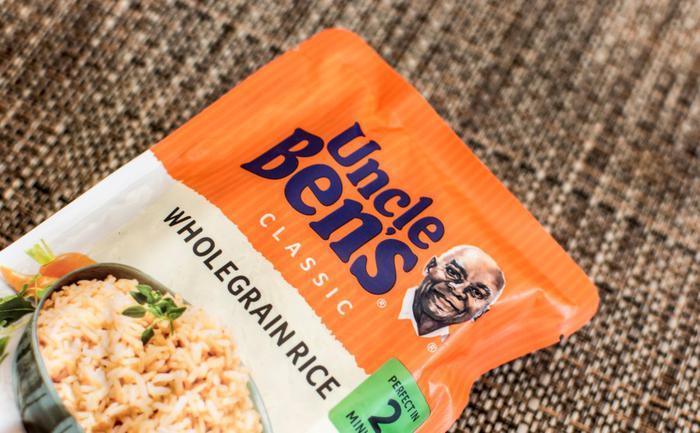 Mars Food said it is changing the name and imagery used to market its Uncle Ben's brand rice products "to create a more inclusive future." The product will be renamed Ben's Original.
The current brand came under review in the wake of the nationwide protests over the death of George Floyd, who died while being arrested by Minneapolis police. 
Uncle Ben's, along with some other food brand names and logos such as Aunt Jemima pancakes, was criticized for allegedly reflecting racially insensitive images. The new branding will appear on products beginning in January.
"Over the last several weeks, we have listened to thousands of consumers, our own associates, and other stakeholders from around the world," said Fiona Dawson, a top executive with Mars Food. "We understand the inequities that were associated with the name and face of the previous brand, and as we announced in June, we have committed to change."
'More equitable iconography'
The company said it has also committed to removing the image on the packaging to create "more equitable iconography." The company said it is taking the action to "enhance inclusion and equity and setting out its new brand purpose to create opportunities that offer everyone a seat at the table."
The Uncle Ben's logo features a rendering of an elderly black male wearing a bow tie, an image some social critics compared to the image of a house servant during the time of slavery in the U.S. 
Additionally, during the Jim Crow era following slavery African American men were often called "uncle" instead of "mister," and black women were often referred to as "auntie." 
Wide-ranging input
In deciding to drop the name of its brand, Mars Food reached out to a number of civil rights organizations, including the National Urban League, for advice.
"Brands have an important role to play as we continue to navigate this moment of reconciliation regarding racial justice, diversity, and inclusion," said Marc Morial, the Urban League's CEO.
According to The Wall Street Journal, Uncle Ben's rice dates back to 1937, when a Texas rice broker came up with the name for a parboiled rice product. He reportedly named the company for an African American farmer in Houston who was known as Uncle Ben.