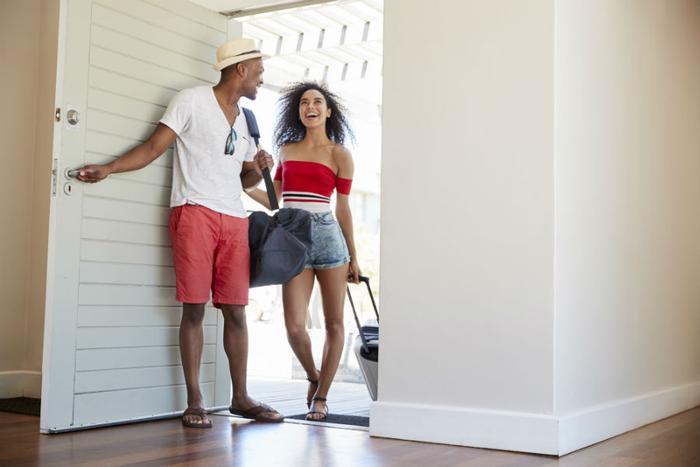 Marriott is eyeing a share of the home-sharing market, currently dominated by Airbnb. The hotel chain announced Tuesday that it's launching a home-sharing product similar to Airbnb following a successful pilot in Europe.
"The launch of Homes & Villas by Marriott International reflects our ongoing commitment to innovation as consumer travel needs evolve," Marriott International Global Chief Commercial Officer Stephanie Linnartz said in a statement. "What started out as a pilot a year ago is now a global offering, providing our guests with the space and amenities of a home backed by a trusted travel company, and the very best in loyalty benefits."
Marriott's home-sharing platform will focus exclusively on high-end homes that are managed by property management companies. The chain said it will offer 2,000 premium home rentals in over 100 destinations, with plans to expand to other locations later.
Premium home rentals
"By working with a select group of professional management companies that understand and operate in this dynamic landscape, we are able to focus on what we do best – selecting a breadth of homes in inspiring destinations, setting standards for responsive service and designing a seamless booking experience that helps our guests navigate an increasingly complex and uncertain set of home rental choices," Marriott International VP of Homes & Villas Jennifer Hsieh said in a statement.
Marriott believes it may have an edge over Airbnb in the area of hotel-like amenities, which are often lacking in Airbnb rentals. The company said it guarantees that certain extras -- including Wi-Fi, crisp white sheets, bath amenities, baby cribs, and smoke alarms -- will be available to guests.
Prices to rent one of Marriott's properties range from $200 to $10,000 a night. Customers enrolled in Marriott's Bonvoy loyalty program can earn points toward hotel rewards every time they rent a house or apartment through the company's new service.