---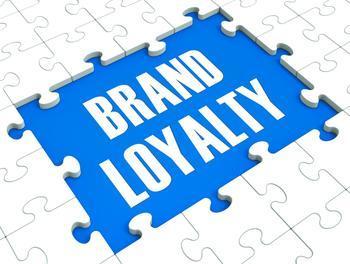 Serious question: Am I the only person who read about Edelman's latest "multimarket consumer and brand study" and thought, "Change just a couple of words here, and this works perfectly well as a 'How to have an emotionally fulfilling marriage' article for a women's magazine"?
Could be just me; I've admitted before that I lack not merely brand loyalty, but the ability to fully comprehend it. But even so — check out this excerpt from one article about the study:
"The survey found that roughly the same percentage of respondents (92%) want to do business with brands "that share their beliefs" [….] consumers want brands to pay attention to them. Forty percent said they want brands to "listen and respond more thoughtfully," to what they have to say."
Pay attention, listen carefully and respond thoughtfully to what they have to say, it definitely helps if you both share the same core beliefs and values … seriously, that's some damned fine healthy-relationship advice right there. Certain couples have paid thousands of dollars to marriage counselors to help them figure that out.
(Incidentally, over the past decade, 45 percent of all American marriages were between people of different religious faiths, leaving a mere 55 percent of spouses who married people "that share their beliefs" compared to 92 percent of consumers.)
Make it perfect
Granted, the "healthy marriage equals brand loyalty" analogy isn't perfect. Like this tidbit: "91% of consumers want [to] participate in the development and design processes of the products they purchase. The survey found that to be the case equally in developed and emerging markets."
Marriages based on the idea "I can change him or her, mold my partner into a completely different person from today's status quo" rarely work out — or so I think. Then again, I'm also one of the only 8 percent of consumers who's never wanted to join the design and development divisions of the corporations from whom I buy stuff. I do belong to the majority here, though: "According to the study branded content isn't high on the list of things that people want from brands — only about 2 in ten said that was something they wanted more of."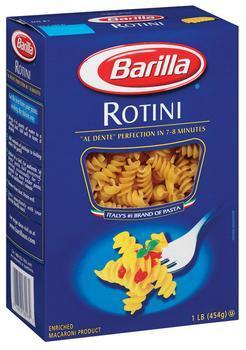 So 80 percent don't care about branded content when they buy stuff, compared to the 92 percent who prefer brands that share their beliefs. Although in practice, it's possible that consumers aren't concerned about companies "sharing" their beliefs, so much as companies not going out of their way to disparage them. Consider the pasta controversy that raged last week after Barilla Pasta's chairman said, "We won't include gays in our ads, because we like the traditional family. If gays don't like it, they can always eat another brand of pasta."
The company quickly backtracked once it realized that if gays and friends of gays actually did choose to eat different pasta brands, Barilla would subsequently lose sales and money.
Which simply underscores how "don't go out of your way to be offensive" remains very good advice for dealing with your spouse or any human beings, whether they're your customers or not.
---