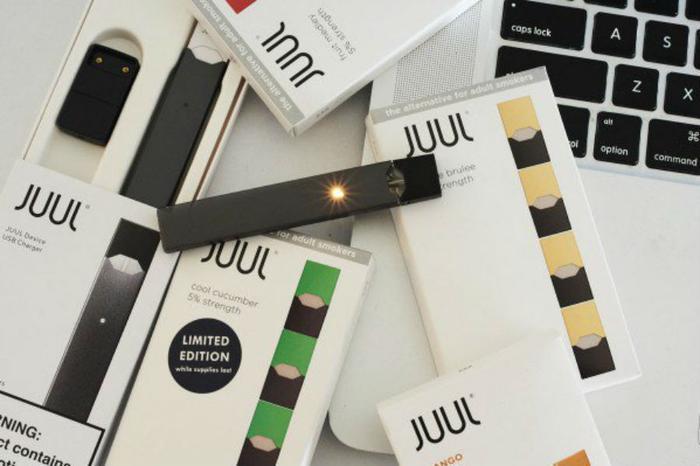 Today, Juul Labs announced that it has made a deal with Altria Group, the parent company of Philip Morris USA and makers of Marlboro cigarettes.
The deal values Juul at $38 billion and "will put its products next to Marlboro cigarettes on American retail shelves," according to Bloomberg. Under the deal, Altria will invest $12.8 billion in Juul in exchange for a 35 percent stake in Juul Labs.
"We understand the controversy and skepticism that comes with an affiliation and partnership with the largest tobacco company in the US. We were skeptical as well," Juul Labs CEO Kevin Burns said in a statement. "But over the course of the last several months we were convinced by actions, not words, that in fact this partnership could help accelerate our success switching adult smokers. We understand the doubt. We doubted as well."
Prior to the announcement, the deal had been rumored to be on the horizon. Altria announced earlier this month that it would be discontinuing MarkTen and Green Smoke, their two lines of e-cigarette brands. In their place, Altria will be buying a stake in Juul.
Anticipating change in tobacco industry
The deal comes after a year of Juul claiming that it's taking steps to combat the alarming rise in the number of teenagers using its products.
In November, FDA Commissioner Scott Gottlieb announced a new plan of action for the e-cigarette industry intended to keep the products from being used by teens. One measure seeks to ban the sale of flavored e-cigarette products.
Juul has maintained that its primary goal is serve as an off-ramp for smokers to quit by providing an alternative to traditional cigarettes. Altria has reportedly agreed to several measures that would get information about Juul into the hands of adult cigarette smokers.
Altria said in a statement that the investment is largely rooted in the fact that the company understands that change is coming to the tobacco industry.
"We are taking significant action to prepare for a future where adult smokers overwhelmingly choose non-combustible products over cigarettes by investing $12.8 billion in JUUL, a world leader in switching adult smokers," said Howard Willard, Altria's Chairman and Chief Executive Officer.
"We have long said that providing adult smokers with superior, satisfying products with the potential to reduce harm is the best way to achieve tobacco harm reduction. Through JUUL,  we are making the biggest investment in our history to achieve that goal. We strongly believe that working with JUUL to accelerate its mission will have long-term benefits for adult smokers and our shareholders."