---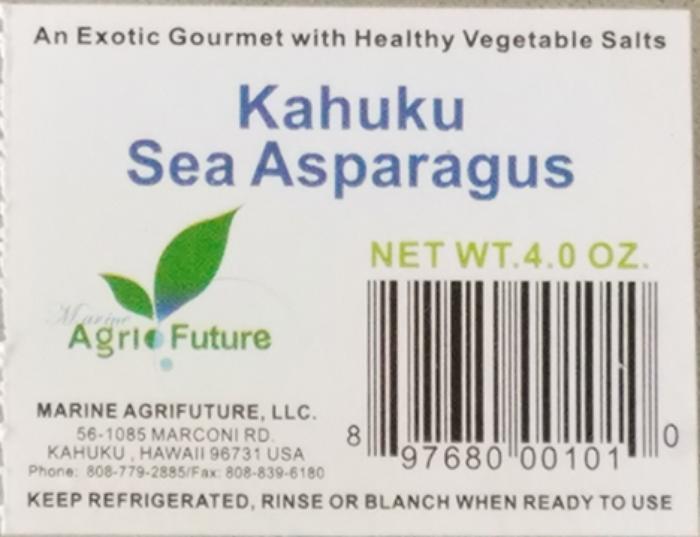 Marine Agrifuture of Kahuku, Hawaii, is recalling its Kahuku Ogo, "Robusta Ogo" and "Kahuku Sea Asparagus.
The products may be contaminated with Salmonella.
Fourteen cases of Salmonella on Oahu have been reported to date in connection with this problem.
The recalled products were distributed mainly in Hawaii to Seafood and Produce Distributors through direct delivery, but also to some customers in California, Washington, Nevada, and Tokyo, Japan, and were sold at local Farmers Markets in Hawaii.
The Ogo products come in plastic bags of various weights from 0.5 lb., to 35 lb., which were sold from November 2, 2016, and prior.
The Sea Asparagus, in 4-oz, 1-lb. clear plastic clamshell or in a 5-lb. plastic bag marked with a tracking number stamped on the lids or bags, were sold from November 8, 2016 and prior. The corresponding UPC numbers for 4-oz., 1-lb., and 5-lb., of sea asparagus are 897680001010, 897680001027 and 897680001041, respectively.
What to do
Customers who purchased the recalled products should return them to the place of purchase for a full refund.
Consumers with questions may contact the company at 808-779-2885, from 8:00 am to 4:30 pm, Monday – Friday (Hawaiian time).
---