---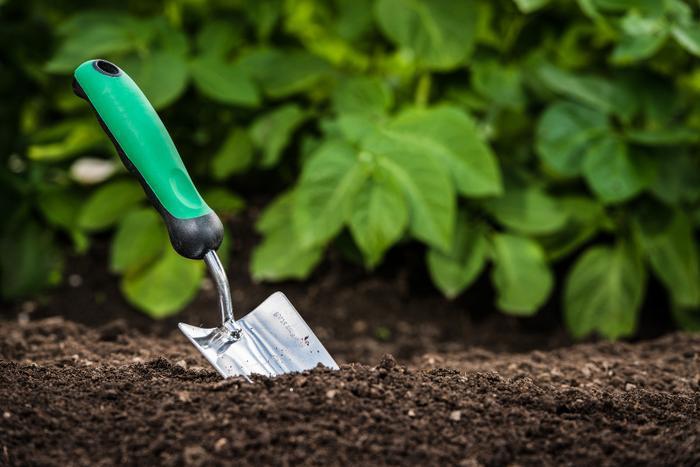 It's maddening, it's March and there is still that white fluffy covering on the lawn in many places. Gardeners rejoice because with March comes occasional warmer weather and it does mean spring is on its way.
It can be tempting to want to get out there and start planting but beware! March usually hasn't decided if it is really spring so you most likely will see a short burst of ole man winter.
Knock yourself out and plant those tomatoes outside, but keep a protective covering nearby in case of a cold spell. You can use fabric row cover or a cloche. A cloche is a bell-shaped glass covering that you place over your plants to hold in the warmth of the sun and protect against frosts.
This is the month that you can plant leafy green vegetables, onions, garlic, most herbs and most flowers. Just be ready to cover or even replant if there is a late freeze. There is no guarantee that April will supply all the warm weather you're dreaming of but at the least you will see many more days where it warms up on a more consistent basis.
There aren't as many bugs in the early spring. Watch though for young bugs as they are as eager as you are to get outside. Be watchful of spider mites -- they like to overwinter on spinach. Check the leaves to make sure they are not on you as well. They are sticky little things.
Cleanup time
This is a great time to start the cleanup on the lawn. You will be amazed to see what is under there once the snow melts off. You can start cleaning up your garden beds and trim back flowers that were killed during the winter months. Your shrubs will most likely be out of whack and need a few whacks to make them look neat and manicured.
Don't prune back anything that blooms in the spring or obviously nothing will bloom and your garden will be bare. Wait until they stop blooming and then trim them.
A great investment is a mulching lawn mower. Go over your grass in March and April. This will shred dead leaves and twigs that often cover your lawn at this time. Bag all the mulched leaves up and then put them in your flower beds. Just put sticks or rocks on top so all of it doesn't fly away. March is called kite season for a reason. One swop of the high winds and your lawn could easily be covered again if you don't put something over the mulch to keep it there.
This is a perfect time to transplant cool-season flowers. Cool season flowers are pansies, dianthus, snapdragons, alyssum, Shasta and African daisies. Wait another month before planting warm-season flowers like zinnias, vincas and sunflowers.
Veggies
Get on your warm-weather veggies. By mid-month start planting squash, tomatoes, cucumbers, corn, peppers, green beans and eggplants. The sooner you plant these, the sooner you will have a crop, hopefully before insects, diseases, heat stress and drought create problems.
It is still a little early to fertilize your lawn.If you feed too early in spring the nitrogen likely promotes rapid growth of cool-season weeds. You don't want that.
Check the blades on your lawn mower. This is the perfect time to get it serviced before the neighborhood lawn wars heat up. Give a once-over to your yard. Do benches need fixing, are your lawn ornaments in one piece?
It's a wonderful time of year and your garden is the perfect place to enjoy it.
---