---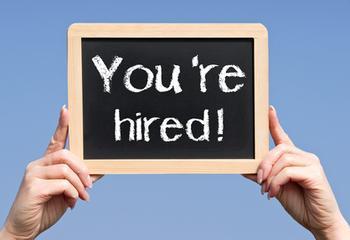 The economy continued to crank out jobs in March at a rate that has economists smiling.
The ADP National Employment Report, produced by the ADP Research Institute in collaboration with Moody's Analytics, shows private sector employment increased by 263,000 jobs.
Small businesses were the biggest contributor with the creation of 118,000 payroll positions, followed by medium-sized firms (+100,000 jobs) and large businesses (+45,000).
"The U.S. labor market finished the first quarter on a strong note," said ADP Research Institute Vice President Ahu Yildirmaz. "Consumer dependent industries including healthcare, leisure and hospitality, and trade had strong growth during the month."
The bulk of the new employment came in the services-providing sector, where 181,000 people found work. The heaviest job creation came in Professional/business services, with 57,000 new jobs.
In the goods-producing, there were 82,000 new payroll positions, led by construction (+49,000) and manufacturing (+30,000).
"Job growth is off to a strong start in 2017," according to Moody's Analytics Chief Economist Mark Zandi. "The gains are broad based but most notable in the goods producing side of the economy including construction, manufacturing and mining."
---