---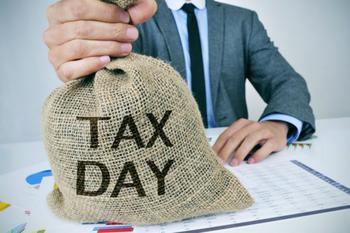 With the federal income tax filing deadline now almost a month away, taxpayers who haven't started preparing a return might be getting a little nervous.
There are a number of tax preparation software programs available, but for consumers who prefer to interact with a human being, the Internal Revenue Service (IRS) offers some free assistance -- as long as you meet certain requirements.
The assistance is available at nearly 12,000 locations nationwide, usually at community or neighborhood centers. The assistance is available to taxpayers generally earning less than $54,000 a year, persons with disabilities, the elderly, and people with limited English language skills.
The assistance is provided through the IRS Volunteer Income Tax Assistance (VITA) program. A second tax preparation assistance program -- the Tax Counseling for the Elderly (TCE) program offers free tax help for all taxpayers, especially those who are 60 years old or older.
Can help take advantage of tax credits
Even if you think you could muddle through the process of filling out and filing your Form 1040, the IRS volunteers might help you take advantage of often-overlooked tax breaks, such as the Earned Income Tax Credit and the Child and Dependent Care Credit.
The Earned Income Tax Credit (EITC) is a biggie, since it's not a deduction but an actual credit, with the amount subtracted from the tax you owe. In 2016, taxpayers who earned $53,505 or less will qualify for it.
In the 2015 tax year, more than 27 million individuals and families were able to claim the credit, resulting in an average benefit of $2,455. The maximum for the 2016 tax years is $6,269 for qualifying families with three or more children, so it's definitely worth checking into.
Tax break for daycare
The Child and Dependent Care Credit can be a big help to families who pay for daycare for their children. According to the IRS, the care must have been provided for a dependent child age 12 or younger, or for a spouse of other qualifying individuals who are physically or mentally unable to care for themselves.
You'll find more information about the child care tax credit here.
Again, both the Earned Income Tax Credit and the Child and Dependent Care Credit are tax credits, not deductions, and the amount is subtracted from your total tax. In the case of the EITC, you could receive a payment even if you do not owe any tax.
Before taking advantage of this free help, the IRS suggests reviewing Publication 3676-B to fully understand the services that are provided.
Thanks
Keep an eye on your inbox, the lastest consumer news is on it's way!
Unsubscribe easily whenever you want
---