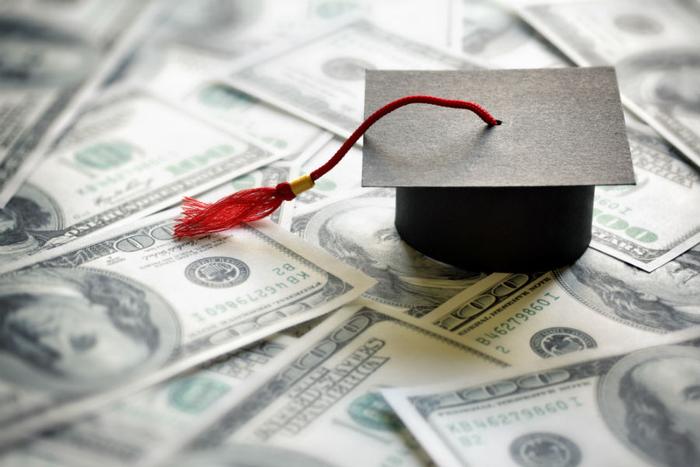 A number of recent studies have shown that many college students are questioning the value of a higher education. Not surprisingly, the doubts are largely driven by high levels of expensive student loan debt.
In a new report, Student Loan Hero looked at the impact of that debt. It found that nearly 8 of 10 recent college graduates said their student loan debt had held them back in life in some significant way.
Forty-six percent of those in the survey expressed regret about how much they borrowed and what they majored in. That high number likely had to do with the fact that many of them weren't employed in a field that had anything to do with what they studied in college.
Limits on life
Fifty-five percent of college graduates working in a field related to their major expressed confidence that they could handle their college loan payments without it adversely affecting their lives.
However, nearly 78 percent of recent college graduates said student loans were placing limits on what they can do in life. Forty-four percent said they had given up travel, 31 percent had postponed saving for retirement, and 30 percent had curtailed their social lives.
Student loans also are a source of worry. Only 44 percent of respondents said they were "fully confident" they could keep up with their monthly payments. Twenty percent said they were "not very" or "not at all" confident they could make their next payment.
For young people considering where to go to college and what to study, the report might prove helpful in avoiding mistakes. For example, it found that for 55 percent of graduates, the starting salary of their first job was less than what they owed in student loans. Forty-six percent said they still owe more than they make in annual salary.
Too much debt
Nearly half the graduates in the survey -- 46 percent -- said they now wish they had taken on less in student loan debt by finding alternative ways to pay for their education.
Previous studies have suggested that many college students who took out loans don't believe college was worth the cost. A 2016 study found 45 percent of those who were still paying student loan debt felt that way.
Cengage, a textbook publisher, reported last year that 41 percent of students said they skip meals in order to pay for course materials. When asked to rank the financial stresses of going to college, paying for textbooks is a close second to tuition. Some students said they cut back on the number of classes they take in order to reduce the cost of books.