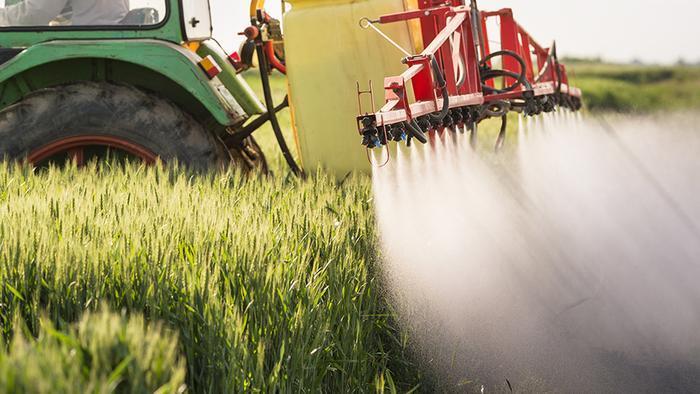 Though all-natural and organic products have gained popularity recently, the number of Americans using pesticides -- and the amount of pesticides they use -- is still staggeringly high.
The National Center for Biotechnology Information reports that over one billion pounds of pesticides are used each year in the United States, and 5.6 billion pounds are used worldwide.
This led a group of researchers from Cornell University to begin examining the ways these pesticides are harming residents throughout rural New York State.
"We found that pesticide residues are ubiquitous in rural homes in New York State," said researcher Joseph Laquatra. "Numerous health problems occur from exposure to pesticides, such as cancer, birth defects, leukemia, and ocular toxicity, among a number of other health issues."
Staying informed
Laquatra and his team went about studying pesticide levels in 350 homes throughout six New York State counties: Chenango, Columbia, Essex, Franklin, Hamilton, and Wyoming. The group was interested in finding 15 different pesticides, all of which are harmful for residents.
Every home involved in the study tested positive for dangerous pesticides or chemicals.
The researchers emphasized the importance of keeping residents educated and informed, as these chemicals are dangerous for adults, pets, and particularly infants. The pesticides are most often tracked in on shoes, clothes, pets, or just through the air, and because of young children's tendency towards crawling, touching the floor, and putting things in their mouths, they're most at risk for several dangerous side effects.
Additionally, the researchers noted pesticides are easier to get rid of when outdoors, as different weather patterns can work to eliminate them. However, once in the home, they're much harder to get rid of and can even linger in dust particles around the house.
Laquatra said residents should be focused on keeping their floors clean, as it's the best way to eliminate any pesticide residue from clinging to their floors.
"When building new homes or remodeling existing homes, install hard surface, easy-to-clean floors, such as hardwood, tile, or resilient flooring," Laquatra said. "Keep floors clean. Have a home entry system that captures soil and pollutants at the door."
Dangerous side effects
It's important for consumers to know what's in the products they're buying and using, as the side effects can potentially be fatal.
The popular weed killer Roundup has dominated news cycles of late for this very reason. Manufactured by the agricultural company Monsanto, Roundup's key ingredient is glyphosate -- a chemical that many have fought tirelessly to have officials classify as a carcinogen.
Though Monsanto sued the state of California back in 2016 because the company disagreed with the state's listing of Roundup as a carcinogen, several lawsuits have been filed against the company for failing to inform consumers of the dangers of glyphosate.
The chemicals in Roundup were also found to lead to shorter pregnancies among women who were frequently exposed to the substance. The researchers found that over 90 percent of the women in the study had glyphosate in their urine; the team noted that shorter pregnancies could have long-term effects on the baby's health.
Most recently, Dewayne Johnson, a 46-year-old father of two and school groundskeeper, becameinvolved in a lawsuit due to the chemicals found in Roundup. Johnson, who is dying from Non-Hodgkin's Lymphoma, came forward with approximately 4,000 other cancer patients to argue the dangerous side effects that come from glyphosate.
Johnson was awarded over $39 million in compensatory damages and an additional $250 million in punitive damages after a jury agreed that Monsanto had acted with "malice," and the ingredients found in Roundup greatly contributed to his diagnosis.
Though there was discussion of doing away with Johnson's $250 million damages settlement, Judge Suzanne Bolanos decided instead to drop the total reward amount by $211 million. Johnson now has until December 7 to either accept the reduced award or request a new trial.