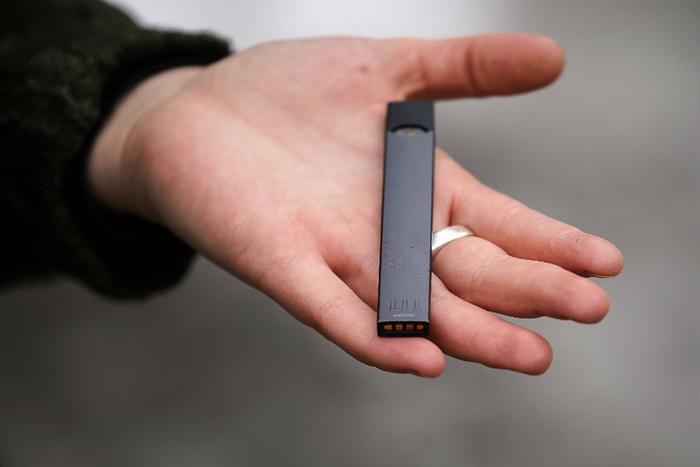 Present and former users of JUUL e-cigarettes may be eligible to receive a share of $255 million the company has agreed to pay to settle false advertising claims.
No proof of purchase is required, but in some cases, proof of purchase could result in a larger share of the settlement.
JUUL was sued by plaintiffs in a class-action lawsuit that claimed it marketed its products to minors and concealed the addictive nature of its nicotine delivery products. Though developed as a tool to help smokers give up cigarettes, JUUL and several other manufacturers were accused of targeting young people who had never smoked.
In agreeing to the settlement, JUUL did not admit to any wrongdoing but said it would make the payment to resolve the case. Consumers included in the suit will be paid a sum based on several factors, including how much they paid for the products.
To be eligible for compensation a consumer has to have purchased and used JUUL products prior to December 7, 2022. As yet, there is no estimate for payment amounts.
Who gets what
Here are some of the factors that will determine compensation:
Where JUUL products were purchased by an underage consumer, the settlement shares will be multiplied by four.

Purchases made between 2015 and 2018 will be assigned a multiple of two when determining compensation.

Without proof of purchase, the maximum compensation is $300. Receipts will be required for purchases of more than $300.
JUUL users who purchased products directly from the JUUL website are not required to provide proof of purchase since there is an existing record of their purchases. 
The settlement must still be approved by the court but consumers who think they are eligible should apply using a valid claim form – found here – by July 14, 2023.
In addition to the class action, JUUL was sued by the State of Massachusetts in 2020 for its alleged role in encouraging young people to "vape." Before he left office, former Food and Drug Administration (FDA) Commissioner Dr. Scott Gottlieb was also highly critical of the company's marketing tactics he said were aimed at teenagers.