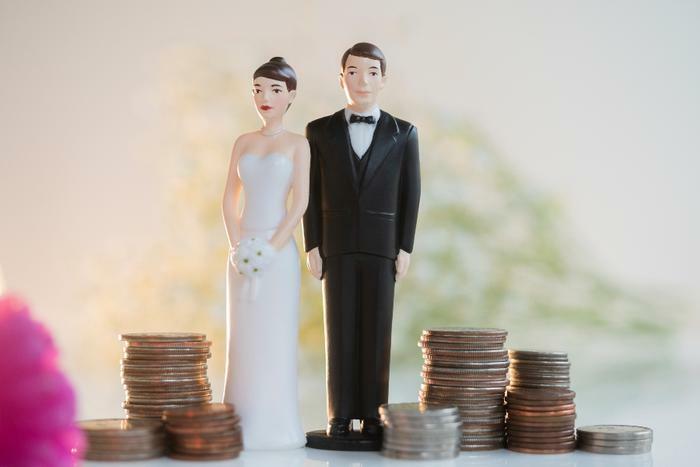 More than two million couples are taking inflation for better or worse and walking down the aisle in 2022. According to The Wedding Report, consumers are planning to celebrate the most weddings this year since 1984. 
Celebration attendees say they're willing to spend more than they're comfortable with to make their presence known on Big Days. According to new Bankrate.com survey data, nearly 25% of U.S. adults who have attended or are attending celebrations in 2022 say they feel pressured to spend whatever it takes to be part of the festivities.
Despite the spike in celebrations, it's predicted that fewer people are actually going to attend big events. According to the study, 61% of adults said they attended at least one celebration in 2022, about 4% less than last year. That small dip may seem insignificant, but it actually equates to 13 million people when you measure across the entire landscape of celebrations.
Most of the pocketbook pain is happening among younger adults. The survey showed that 28% of Gen Z and 23% of millennials – who have been known to spend close to $1,000 to attend weddings in the past –  feel pressured to overspend on an event this year. Comparatively, most baby boomers say they're not going overboard, with only 5% of that demographic saying they'd spend extra money.
From his perch at TheDollarBudget.com, Caleb Reed believes higher costs will affect all celebrations this year.
"With inflation hitting a 40-year high, spending more than you're comfortable with to attend a celebratory event will hurt your wallet much more than it has in the past," he said. "Inflation on wedding costs is being passed on from wedding vendors to customers. Everything from wedding cakes to decor has seen a sharp price increase, and consumers are paying the difference."
Plan ahead and look for special offers
One expert says consumers should do some basic planning before attending a big celebration, especially since current economic conditions may make it hard to spend excessively.
"The cost of fun can be a budget buster, especially with inflation running rampant," said Ted Rossman, a Bankrate senior industry analyst. "It's important to come up with a good plan before committing to these events, particularly since pricey destination weddings and bachelor/bachelorette parties have grown increasingly common."
Taking advantage of certain financial products could be another way for consumers to take part in big days. Check out ConsumerAffairs' guide on the Best Credit Cards for more information on the offerings that work best for your financial situation.