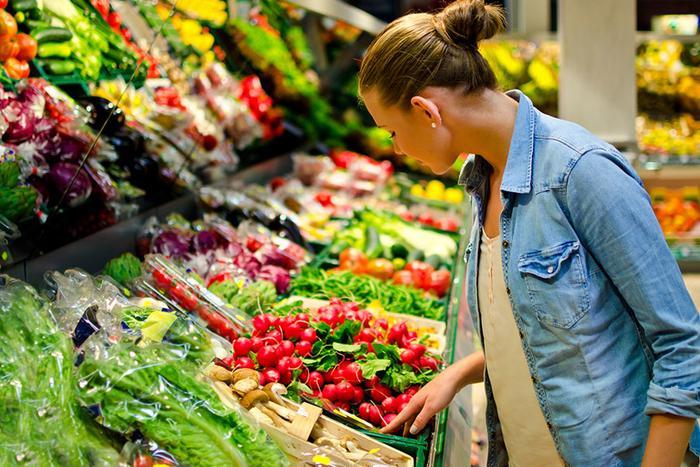 Mann Packing of Salinas, Calif., is recalling what it calls "minimally processed vegetable products" because they may be contaminated with Listeria monocytogenes, which can lead to a potentially serious foodborne illness.
The products are sold under different brand names, including Walmart and Trader Joe's store brands.
Mann Packing initiated the recall of products sold in the U.S. and Canada after learning that the bacteria had been found on one of its products during random sampling by Canadian health authorities.
"Mann Packing is issuing this recall out of an abundance of caution," the company said. "To date, public health officials have not reported any illnesses associated with these products."
The products are mostly packaged greens, sold as ready-to-eat salads. You'll find the complete, extensive list of recalled products here.
Recalled packages carry "best if used by" dates from October 11 to October 20.
Brands being recalled
The recalled products are sold under a variety of brand names, including:
Archer Farms
HEB
Little Salad Bar
Mann
Mann Culinary Cuts
Mann's Snacking Favorites
Signature Farms
Trader Joe's
Walmart
Sysco Natural
The danger
The company says the recalled products have the potential to cause serious and sometimes fatal infections in young children, frail or elderly people, and those with weakened immune systems.
Healthy people may suffer short-term symptoms such as high fever, severe headache, stiffness, nausea, abdominal pain and diarrhea. Listeria infection can cause miscarriages and stillbirths among pregnant women.
-----
Update
By Monday, Meijer stores had joined the recall, pulling back nearly 20 store branded produce items form its stores in Indiana, Michigan, Ohio, Illinois, Kentucky, and Wisconsin.
Whole Foods issued recalls for Sesame Chicken Power Salad, Veggie Power Blend, and Mexican Chicken Power Salad products sold at 10 stores in Northern California from Sept. 28 through October 20.

Randalls, Tom Thumb, and Albertson's stores in Texas, Louisiana, and Arkansas also pulled products, including seafood meals in cooking bags that include vegetables supplied by Mann Packing.